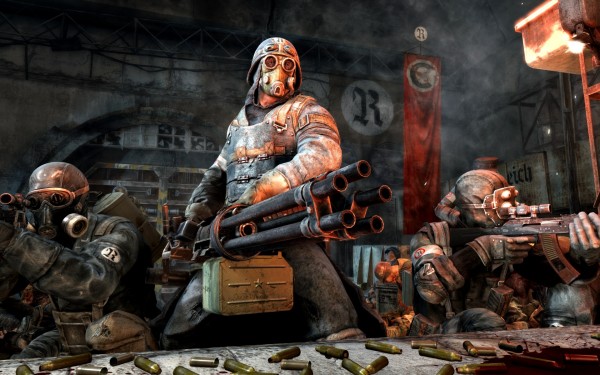 Today Deep Silver revealed their DLC plans for Metro: Last Light and good news, the first DLC will drop next week. The DLC is called the "Faction Pack" and will be available for purchase on July 16th on 360, PC and PS3 in North America while everywhere else gets it a day after that. The DLC for this great title will cost only $4.99 or 400 MSP.
In the Faction Pack you will play as a Redline sniper trying to infiltrate a Reich Outpost, a Reich "Heavy" defending the frontlines and finally a Polis Ranger going through a training mission. The company also detailed their future DLC plans which can be seen below, and all of which will be available for a one time purchase of a Season Pass that will cost $14.99.
The Tower Pack presents a unique experience for seasoned Metro gunslingers — a challenge based game mode, with online Leaderboard support, as players fight their way up the combat simulator known as The Tower.
The Developer Pack boasts a fully stocked Shooting Gallery, the AI Arena and Metro Museum…  And a bonus solo mission — The Spiders' Nest — offers some new tools for dealing with an infestation of the skittering Spider mutants.
The Chronicles Pack will feature original single player missions that cast the player as three of the game's standout characters — Pavel, Khan and Anna — and explore their side-stories away from Artyom's adventure.