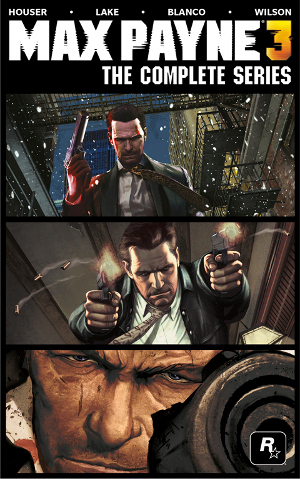 Remember way back in April of last year? As a refresher, that was when Max Payne 3 was getting a series of comics to bridge gaps between the different games in the series. Well, now it seems that those that missed the original run of those comics have a second chance as Rockstar and Titan Books will be printing all of them in a single hardcover.
Covering the span of the Max Payne Trilogy that was encapsulated within the pages of the three issues, plus additional previously unseen artwork, Max Payne 3: The Complete Series will be hitting stores and online retailers on October 22nd, 2013 for $9.99 (£8.99). Though Australian and New Zealand prices have yet to be confirmed.
Those wanting to purchase the graphic novel to find out more about Max Payne's past or just wanting to add it to their collection may have to wait until October, but fans of the series that haven't played the third game yet can still find Max Payne 3 on Xbox 360, PS3, PC, and Mac.