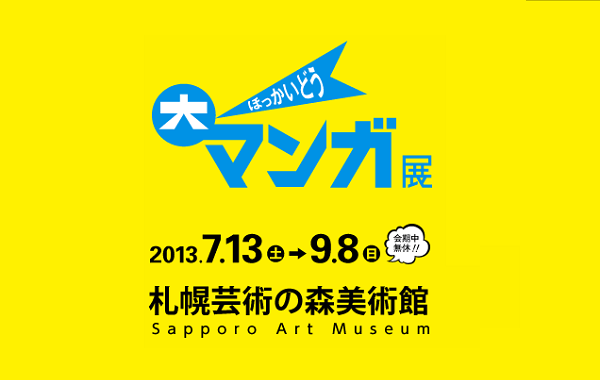 If you're planning on visiting Japan within the next few months then here is something you do not want to miss. The Sapporo Art Museum will be holding an exhibition showcasing and praising the work of mangakas from the Hokkaido Island. The exhibition begins this month on the 13th and will continue to run until the 8th of September.
You're probably thinking, "How many mangakas will be displayed?" 10… 20… 25… try 70 MANGAKAS including Fullmetal Alchemists Hiromu Akawa and Great Teacher Onizukas Tooru Fujisawa. The exhibition will showcase and include paper and pen drawings and computer illustrations. A special manga drawing workshop held by Sayaka Kaji will also be opened to the public on the 24th of August, and will look at different drawing techniques combined with a summer theme.
The exhibition will be open every day from 9:30am- 5:30pm and tickets will only cost 1,000 yen ($10USD), for more information check out the exhibition page by clicking here.
The Hokkaido Big Manga Exhibition was put together with help from the Sapporo Arts Foundation, the Japan Cartoonist Association, the Sapporo City Board of Education and the Hokkaido Shimbun Press.