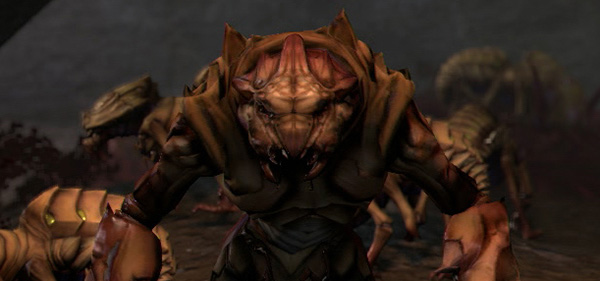 If you were among the many that played The Elder Scrolls III: Morrowind you would remember those bug-like creatures, the kwama. Well they're back in the series' MMO iteration, Elder Scrolls Online, as seen in the trailer below.
With the scant few 40 seconds given to us, you can see some basic combat as well as some first-person action. The kwama work in underground colonies similar to ant hives and were a vital part to the economy within Morrowind.
The Elder Scrolls Online is being developed by Zenimax Online Studios, will be released on PC and was recently announced for the PS4 and Xbox One.