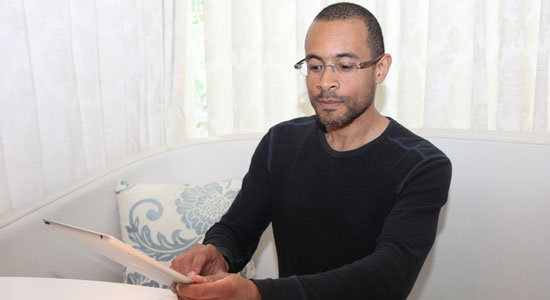 Recently, I got to speak to Djamil Kemal of the Lexis Numerique Development team to discuss their latest project, Taxi Journey. A side scrolling indie adventure title focused on quality storytelling, compelling atmosphere, and sheer visual charm.
---

CC: First of all, thank you for taking the time to speak to us, would you mind telling our readers a little bit about yourself and what your area of expertise is over at Lexis Numérique?
DK: Hi – thank you for your interest in Taxi Journey. I'm Djamil Kemal and I'm in charge of the Marketing and Community relations at Lexis.
CC: Now, Taxi Journey, I'll admit that after looking at the concept art and preview screens I was quickly charmed by the visual style. What would you say drove the decision to present the game in such a unique, interesting and atmospheric way?
DK: Thanks so much 🙂 Jérôme, the art designer who came up with the initial artworks and world, wanted to create something that doesn't look "digital". The idea of going back to the roots and using a pen just seemed natural. This enables us to bring a human touch to an industry that is way too driven by computers and microchip power. At the end of the day, we hope it comes out as something truly unique.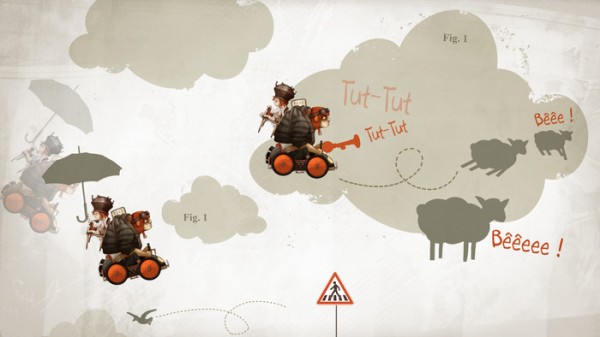 CC: The use of lighting seems to be an integral part of what separates the visuals from titles that make use of a similar style, and also gives players a sense that this game will have a great deal of atmosphere, can you tell us a bit more about the lighting mechanics? Specifically, how did you get it to look so good?
DK: At first, everything is pen drawn (manually). Then, in a second pass, the artworks are scanned and low-key lighting is created in Photoshop. And you're right. Light is really important for Taxi Journey as it's all about the atmosphere, and light and music play a huge part in that.
CC: What can you reveal to us at this stage that we don t already know about Taxi Journey?
DK: We need to detail the gameplay a little bit more. One thing that we must say is that Taxi Journey is NOT a platformer, but an original adventure game. In some cases, for doing exploits or extra quests, dexterity might be useful, but in the end, the controls will be very smooth. What you need to care about is the story and the characters. And what we can reveal today about the story is that when Gino accepts to give Zoe a drive, he's far from imagining that a simple ride will transform into a wild quest in eerie places and trying to escape more than dark pursuers….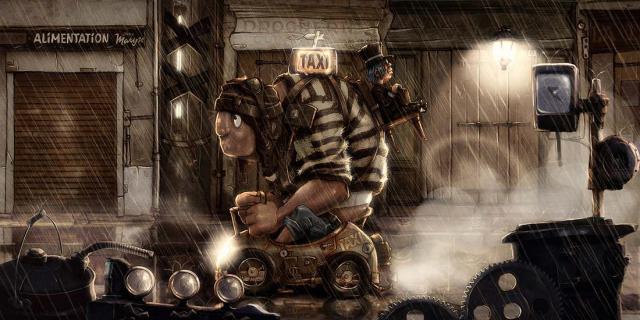 CC: The character concept art is very intriguing and suggests a rich and in depth storyline, what can you tell us about the characters?
DK: We need not to reveal too much about the story in order to avoid spoilers. What we can tell you is that Gino is a taxi driver of few words, broke, and who needs to pedal… Zoe is a very strange little girl that seems shy and weak. At the beginning of the game, they don't know each other. Zoe is a client and Gino is just a taxi driver. But quite quickly, events will make them get closer, they will get to know and trust each other better. Ultimately, their lives will depend on that mutual trust…
CC: Immediately, the first thing I thought when I looked at the character concepts was The Legend of Zelda: Windwaker, particularly the character Tetra. If any, what games influenced the development and design of Taxi Journey?
DK: It's always hard to know what influenced you. Most of the time, you're not conscious of that. You may be influenced by the color range of a movie or a drawing, by the story structure of a book and many other things without even noticing. For the characters though, Coraline (Tim Burton) and Hotel Transylvania (Genndy Tartakovsky) were all good sources of  inspiration.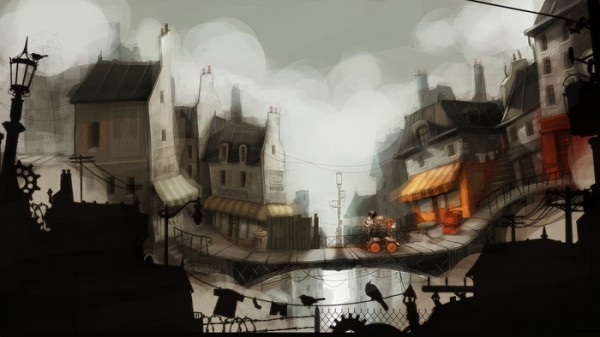 CC: What can you tell us about the gameplay mechanics and control schemes, will this title have controller support?
DK: The game totally supports controllers. That said, I must insist on the fact that Taxi Journey is not a platformer. Moving from one place to another is easy and doesn't need dexterity. Specific action sequences will take place at key moments of the scenario but they don't reflect the core of the gameplay. A little bit like in Limbo, you scroll to discover the world. The difference with a game like Limbo is that you interact with other characters much more. Like in classic adventure games, you have quests and puzzles.  However, rare content (exploits) will be hidden in places that need quite some dexterity to reach, just as bonus bits.
CC: What, in your mind, will draw players towards Taxi Journey?
DK: Our key focus is on the story and universe. We're really working hard to create a unique visual world that you want to discover and a great story with deep characters that make you want to stay.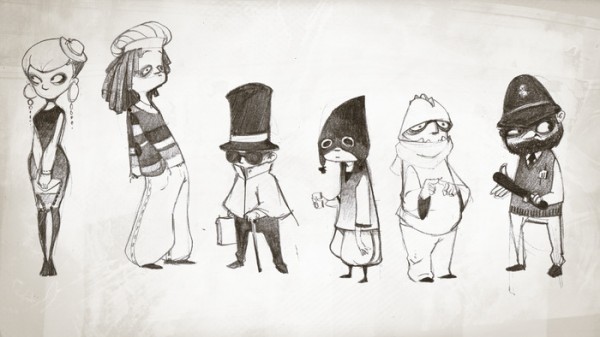 CC: What else can we expect to see from Lexis Numerique moving into 2014?
DK: We have a few things, but our key focus currently is Taxi Journey.
CC: And finally, thank you so much for giving us your time and taking the time to answer our questions, is there anything that our questions didn't cover that you would like to tell us about?
DK: One important thing is the choice of primary platforms. And to be honest, reading all the comments about the PS Vita and Wii U makes us think. We want to involve the community to make our decisions. We will make a major announcement very soon about how we see our relations with the community.
---
And so our interview with Lexis Numerique's Djamil Kemal comes to a close. Huge thanks go out to Djamil for taking the time to answer our questions, and to Lexis Numerique. For more information on the project be sure to check out the Taxi Journey Kickstarter site.