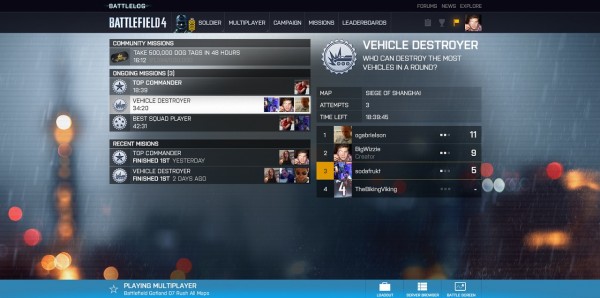 DICE's social platform Battlelog is getting a major facelift going into the release of Battlefield 4 this October, and the developers, along with EA, have released a new video detailing its changes and additions.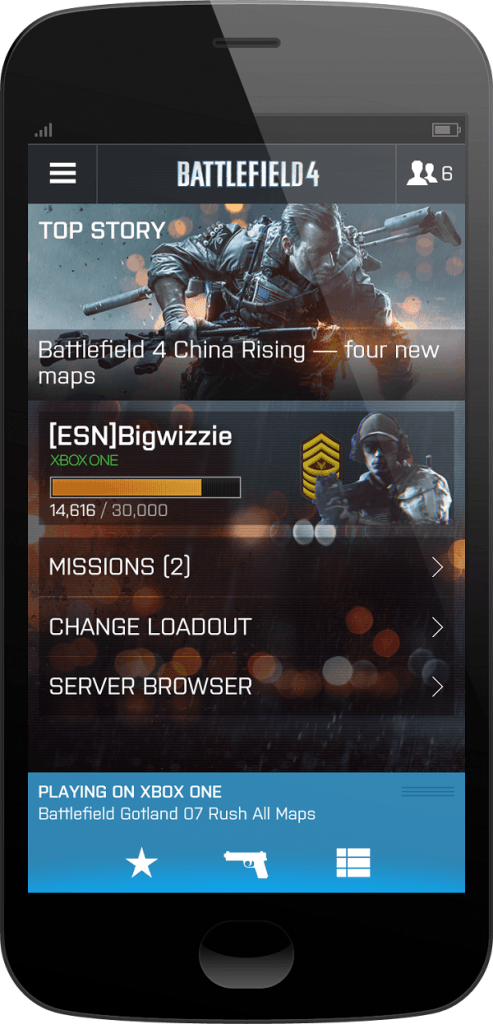 Battlelog 2.0 will be taking advantage of the second-screen capabilities on offer with laptops, mobiles and tablet platforms. While you are playing, you can open the Battlelog app on your desired device, check your stats on the go, and access a variety of features that will influence your multiplayer game. Realtime Loadouts allow you to modify your in-game loadout on the fly, maybe in that moment where you've just been killed and are waiting for the respawn. The Server Browser allows you to scroll through the multiplayer server list, and pick one from your device, which will be instantly entered into in-game with no laborious switching process.
Battlescreen enables you to become your team's Commander with the use of your device as a mini-map for navigation and keeping track of squad mates, on which you can also set attack points. Missions can now be created by you or your friends, to be challenged amongst your network as friendly competition. Want to task your mates with beating your Kill Streak on a certain map, within a time limit? You can do just that. Finally, GEO Leaderboards allow you to compare your standing, not just in your country or the world at large, but in your city and region.
That is a whole lot of features, making what looks to be a truly expansive second-screen experience for an already mind-blowing and impressive-looking game in its own right. The trailer can be viewed embedded below the gallery.