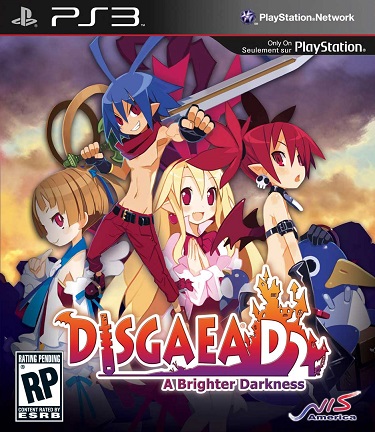 We haven't heard much from NIS America about Disgaea D2, also known as Disgaea D2: A Brighter Darkness, since they announced that they would be bringing the game to the West. Well today the company decided to let us know exactly when the various Western countries can expect the game to appear on store shelves.
Disgaea D2: A Brighter Darkness will be hitting North American shelves on October 8th while Europe gets it a week and a half earlier on September 27th. The game will sell for $49.99 but it will also have a special limited edition that will only be available through NIS America's online store.
The online store edition sells for $104.99 but it will include two little figurines of the iconic Etna and Flonne, a colored art book, the two disc soundtrack for the game, a Disgaea D2 strategy guide and finally five special art cards, making it a must for any fan of the Disgaea series.