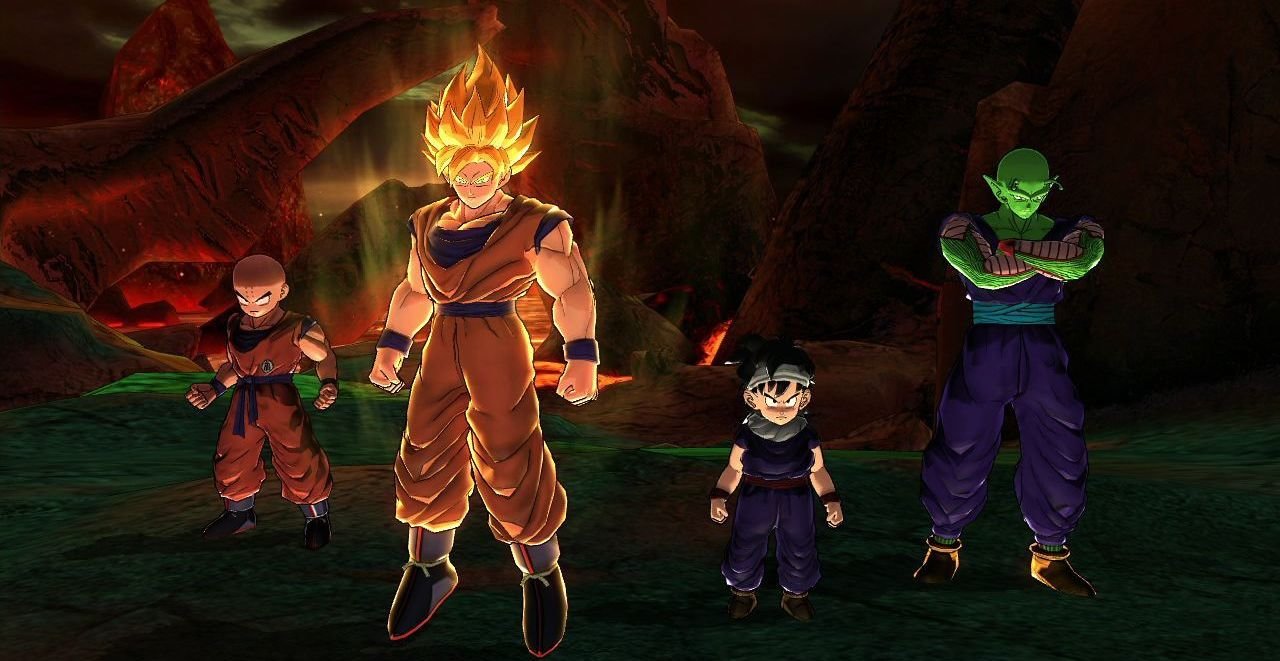 It might be shaky and off screen but we have our first look at Namco Bandai's Dragon Ball Z: Battle of Z by new developer Artdink. The video taken at the Japan Expo in France takes us quickly through the menu into mission mode where a 4 on 1 battle with Goku, Gohan, Krillin and Piccolo taking on Vegeta ensues. Midway through the battle Vegeta undergoes his Great Ape Transformation to put a new twist on the battle.
Some interesting mechanics to take note of is the addition of being able to run on the ground, chaining teleporting attacks to ping pong your opponent around the arena and the ability to share and take energy from your teammates. The gameplay seems to be fairly different from the old Tenkaichi and Raging Blast style and is a most welcome change from the gameplay of Ultimate Tenkaichi and the similar title Dragon Ball for Kinect.
An interview with Jeux Magazine and a fact sheet released today also included a few more details on Dragon Ball Z: Battle of Z which are summarised below:
Story mode will compose of several what-if scenarios such as what if Goku's friends were there to battle Frieza alongside him and will also allow the story to be told from the perspective of the games villians.
Team is in talks to get an animated intro for the game. A full animated feature is not likely to appear.
The game will not feature any form of offline multiplayer. Players can form a team of 4 online or participate in 8 man battle royales, but can not play together on the same console. The Vita version will have an ad-hoc mode however.
The game features the original Japanese soundtrack (Although this may change as it has in the past for other regions).
Not much else was detailed but more information is expected to be revealed in the coming months and possiblty at the remainder of the expo. Skip forward to 12 minutes into the video if you can't understand Japanese and want to get straight to the gameplay.