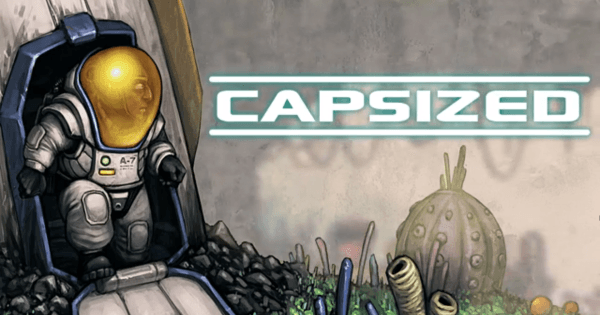 Namco Bandai and indiePub Entertainment, the teams behind Storm, have announced that their newest title, Capsized, will be released for the Xbox Live Arcade on July 5th. They've also said it will be coming to the PlayStation Store for PlayStation 3 later this summer.
Capsized is a fast-paced 2D action platformer. It's set in an immersive alien world full of odd life forms, with strange landscapes done in a hand-drawn art style. Your ship has crash landed on a mysterious planet and you'll have to navigate through dangerous locations, fighting blood-thirsty being to save your crewmates and escape the hostile world. You'll use a grappling hook, jetpack, and more as you rescue your shipmates from the dangers of the planet.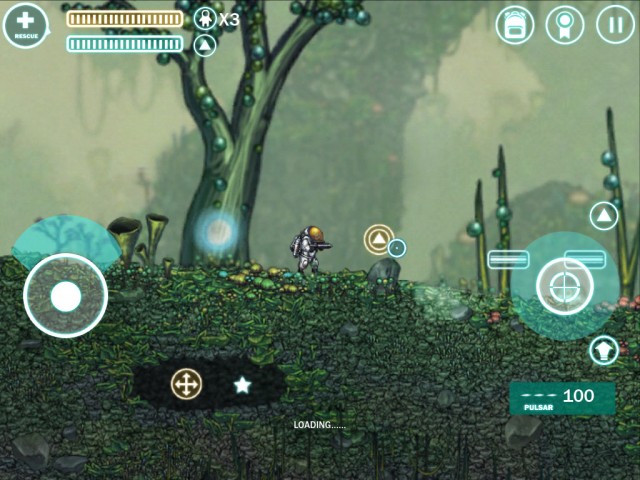 Capsized combines elements of FPS titles with physics-based combat and classic platform games. There are more than a dozen levels with multiple modes. The Xbox version also includes three exclusive levels, online multiplayer, and online co-operative modes.
Features of Capsized includes:
Particle Packed Weapons: Sure, the grappling hook is pretty dern useful but you create awesomely explosive destruction with weapons including the Plas-Mortar, Ion Repeater, Nano-Caster and the Quasar Array (and make friggin' black holes!).
Campaign Mode: Test your mettle against nasty baddies in thirteen levels with lush and varied terrains.
Three Arcade Modes: Fight endless waves of enemies in Survival Mode, grab oxygen to survive Last Gasp Challenges or test your survival skills in the weapons-free Armless Mode.
Lush Environments:  Enjoy strange and amazing landscapes illustrated in a unique, hand-drawn style.
Intense Gameplay: Test your constitution with more than twenty hours of heart-throbbing, thumb-busting action
For more information, you can check out the game's official website here, indiePub's website here, and Namco Bandai Europe's page here.