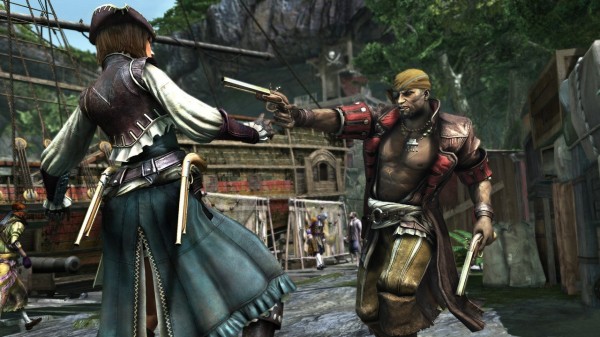 Assassin's Creed IV: Black Flag is still a ways out and even though the last trailer was focused on the pirate life in terms of gameplay, Ubisoft just hasn't gotten out of the pirate mindset yet with a new trailer today flaunting itself in the pirate swagger. Understandably, as piracy is set to be a big part of the newest in the Assassin's Creed series.
This trailer does it really right though, featuring seas shanties, drinking, and ship to ship combat. Assassin's Creed IV looks to be capturing the mood and setting just right, but to see just how well it will all fit together within the open world remains to be seen when the game releases.
Those wanting to watch the trailer for themselves can find it embedded below. Assassin's Creed IV: Black Flag is currently set to release in North America on October 29, Australia on October 31st, and Europe November 1st for the Xbox 360, PlayStation 3, Wii U, and PC, then sometime later for Xbox One and PlayStation4.