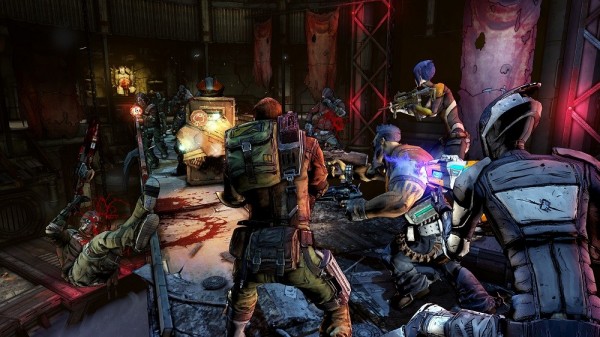 2K Games and Gearbox Software announced today that the DLC for Borderlands 2 isn't done yet. Though the Borderlands 2 Season Pass is complete, there is still more sweet content headed to Pandora's biggest first person shooter. Some of the changes include another level cap increase, epic new boss battles, and new head and skin sets.
This autumn, players will be able to pick up the "Ultimate Vault Hunter Upgrade Pack 2: Digistruct Peak Challenge." This DLC will raise the level cap from 61 to 72 and will be available for 400 Microsoft Points.
You will now also be able to download boss fights and bonus content on an individual basis. Each pack will give players a quest that leads to a boss fight, an additional loot drop, and a unique head and skin for each playable character. If all you want is the skin and head sets, they will be available for 80 Microsoft Points each.
For more information, you can check out the official website here. You can also keep up with the conversation on Twitter by following the #Borderlands2 hash tag.