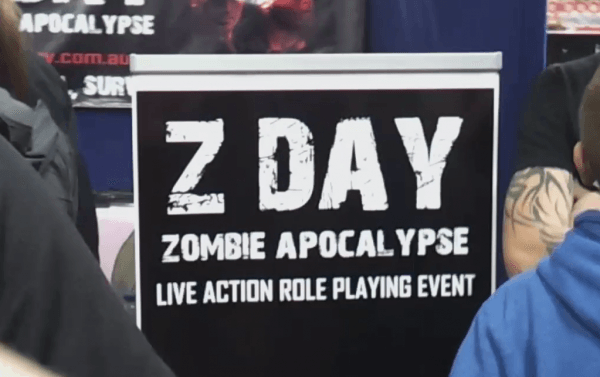 Today at Supanova us here at Capsule Computers stopped by the Z Day (not to be confused with Day Z) Live Action Role Playing Event's booth on the show floor. For those of you that don't know what Z Day is, it's essentially an event where people are able to play what seems to be a live-action zombie survival experience.
What's interesting about this particular event is that players are given infrared tagging devices and are divided into three classes. You have the Spec Ops class, the Survivor class and the Zombie class. It sounds like an interesting setup. But don't take my word for it, take a look at the video from a representative of the group in the box below.
Be sure to check out the official site for more info.