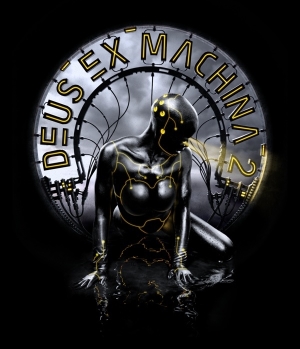 Deus Ex Machina (not to be confused with Deus Ex: Human Revolution), 1984's Game of the Year, was the first true multimedia video games ever made. Now, 29 years later, the sequel is being worked on, and it has its first demo entitled, "Fertilizer and Birth!"
Deus Ex Machina 2, written by Mel Croucher (creator of the original game) and published by Automata (one of the first video game companies in the UK), the new version is a darkly comic cradle-to-the-grave ride of your entire life. It will entail everything from birth, to the temptations and dangers of life, to death and beyond.
Desu Ex Machina 2 has been translated in 19 languages. The soundtrack and book of the game have also now been released. With the goal of being funded directly by the players of the game, it's also up on Kickstarter.
You can check out the first demo of the game here. Also be sure to head over to their Kickstarter page for more information.