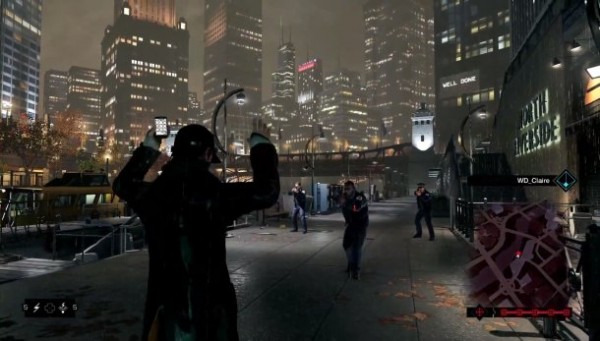 Ubisoft have uploaded their Watch_Dogs E3 2013 demo walkthrough online, and it can be viewed embedded at the bottom of this article.
The 7 minute-plus video was shown during the Ubisoft Press Conference and introduces many new facets of the game. These include: stealth amongst car patrols, a look at a more finalised U.I/HUD, working with a partner character (in this case, one named T-Bone) and the use of the companion app and how it enables you to effectively hold the city of Chicago in the palm of your hand. It seems you will be able to "Request Help" in-game, initiating a search for a mobile player who can then aid you in your escape or mission.
As portrayed in the 'Exposed' trailer, Aiden Pearce is a very powerful man.