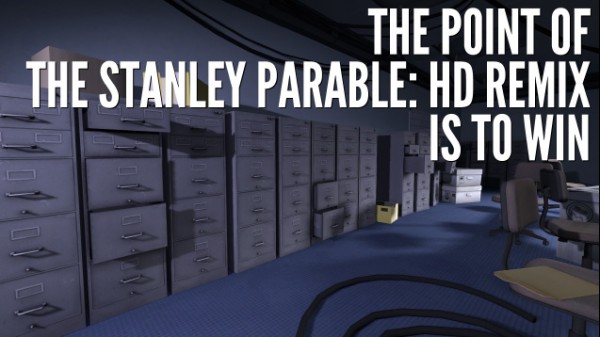 The Stanley Parable: HD Remix, a full feature remake of the 2011 Source mod The Stanley Parable, was Greenlit by the Steam community earlier this week. For those who don't yet know the premise (or rather, the lack of) that defines the title as a means of narrative experimentation, know this:
The Stanley Parable: HD (Helpful Development) Remix will expand upon the elements that made the Source Mod version so entertaining, dryly witty, and generally compelling. There is no 'story' here as such, and yet every seemingly inconsequential action is in fact, quite consequential. Classed as a mixture of action, adventure and simulation, the experience is driven by the player's emotional investment, logical dexterity, general curiosity and overall intuition in the face of a world presented without any real explanation, but in which literally anything is possible. The developers are holding their cards quite tightly to their chests for the benefit of the player, they say. In spite of this, from where I stand this looks like this is nothing short of a cult classic waiting to happen.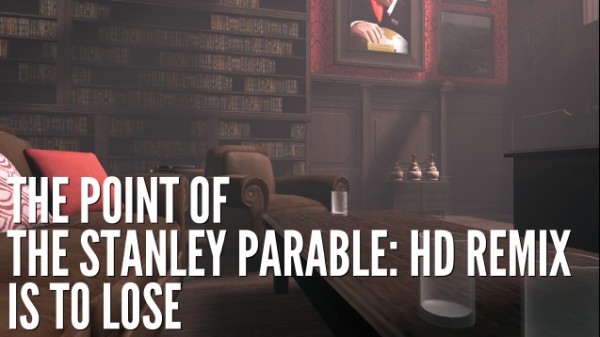 For a true taste of what to expect, check out the latest teaser below. It's decidedly tongue in cheek, and I was sold instantly. If you enjoyed this a little too much, you can even ask the narrator your own question by emailing askthenarrator@galactic-cafe.com, if he deems it worthy, perhaps he will respond.
For more info on the Stanley Parable: HD Remix be sure to follow the developers on Facebook and Twitter.