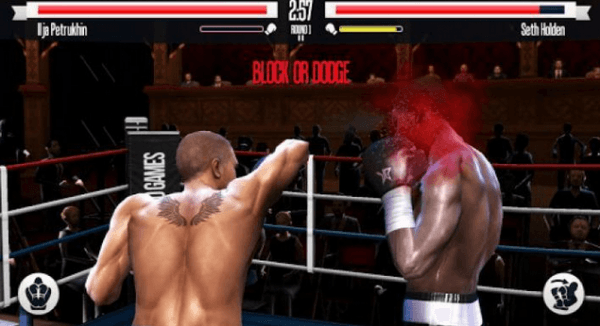 Vivid Games is proud to announce that their sports game Real Boxing is now available on Samsung Apps!
CEO of Vivid Games, Remi Koscielny stated "Real Boxing has been a huge success and we are keen to make it available to as many people as we can."
The huge demand for the Real Boxing is attributed to the title's success on iOS and Tegra3-powered Android devices, receiving the Best App Ever Android Award for Best Sports Game this year. Real Boxing is an ultra-realistic 3D boxing game featuring amazing Unreal-powered graphics and extensive motion capture from professional boxers.
The game features a Deep Career Mode with over 30 fights and 3 belt titles to win across real-world venues, such as the Colosseum in Rome. Players are able to improve their boxer's core skills through a series of mini-training sessions and play KO and Clinch mini-games during a round for an energy boost in their quest to become World Champion. Additionally, players can customise the fighter's appearance through hundreds of possible combinations of hairstyle, skin colour, facial hair, clothing and tattoos and accessories.
Don't miss out on the Real Boxing match for only $4.99 from Google Play.