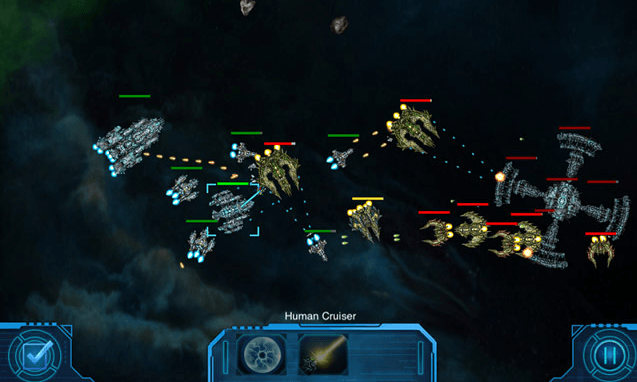 Hunted Cow Studios, well-known for their online RPG's, have created their first RTS game, Pyramus, on iOS, following the E3 announcement.
Pyramus draws players into a real-time space combat game, controlling two unique races, the Korthan and the Terran, and commanding individual ships with special abilities to outsmart your opponent. The game features twenty challenging missions that require a tactical approach in order to overpower your enemies when they close in around the Pyramus sector.
Stuart Gray, lead developer, stated "It's been very exciting working on our first RTS game. We've worked very hard to create a quality strategy title optimised for touchscreen devices and are very excited to see Pyramus in the App Store.  We hope our players have as much fun playing it as we had developing it.".
Pyramus is available NOW at the App Store, on the iPhone, iPod and iPad for an introductory price of $0.99 (normally $1.99).
Check out the trailer below, in preparation for battle!