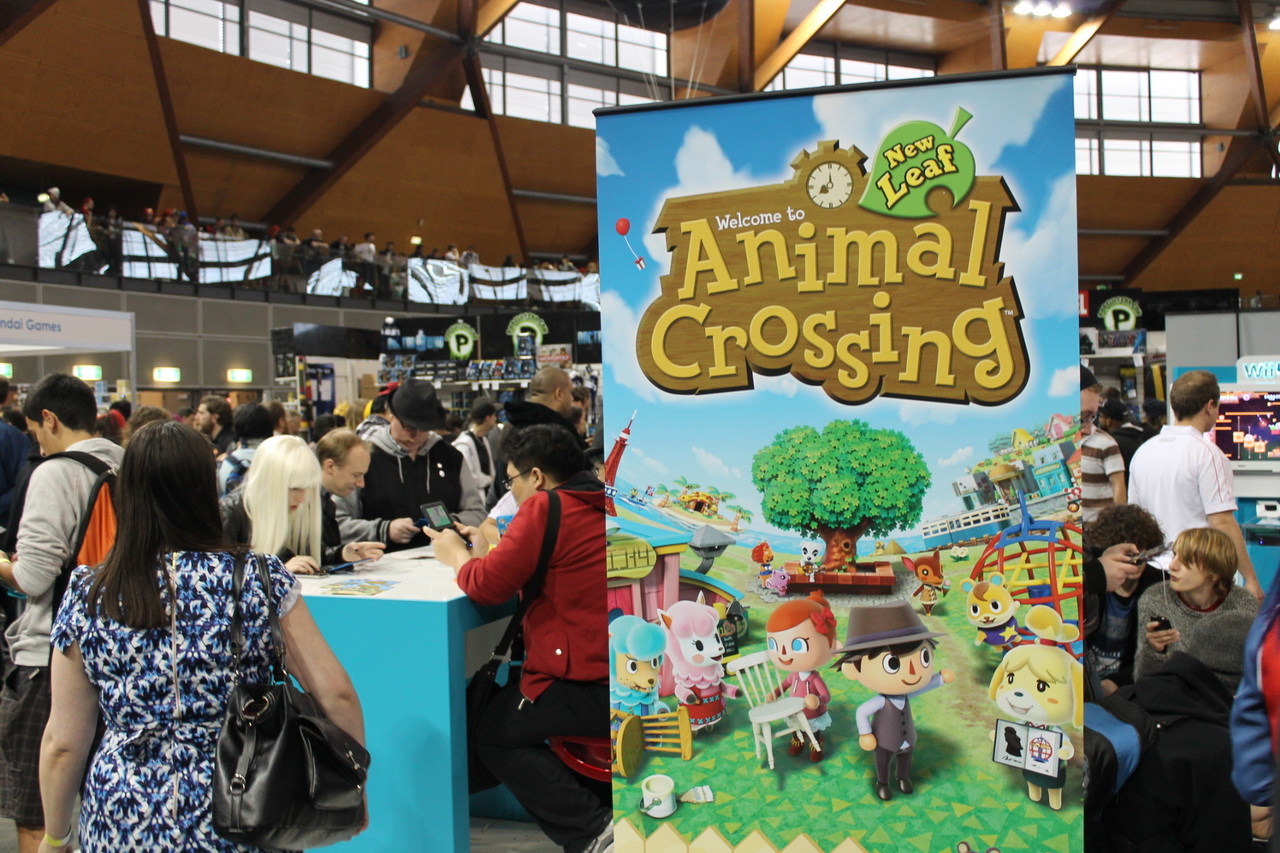 That's no exaggeration either! The Sydney Supanova Pop Culture Expo, much like a great deal of the expos out there, is just filled to the brim with eager fans and crazy cosplayers not to mention the tons of big, bulky booths that we all move around throughout the day. Nintendo decided to go with something a little bit different this year and by "a little" I mean "something damn smart, and damn awesome"! Basically the thought that must've went through the minds of the people organising the Nintendo booth was: "Let's make this a Nintendo Gamer chill out paradise" and they pretty much did that.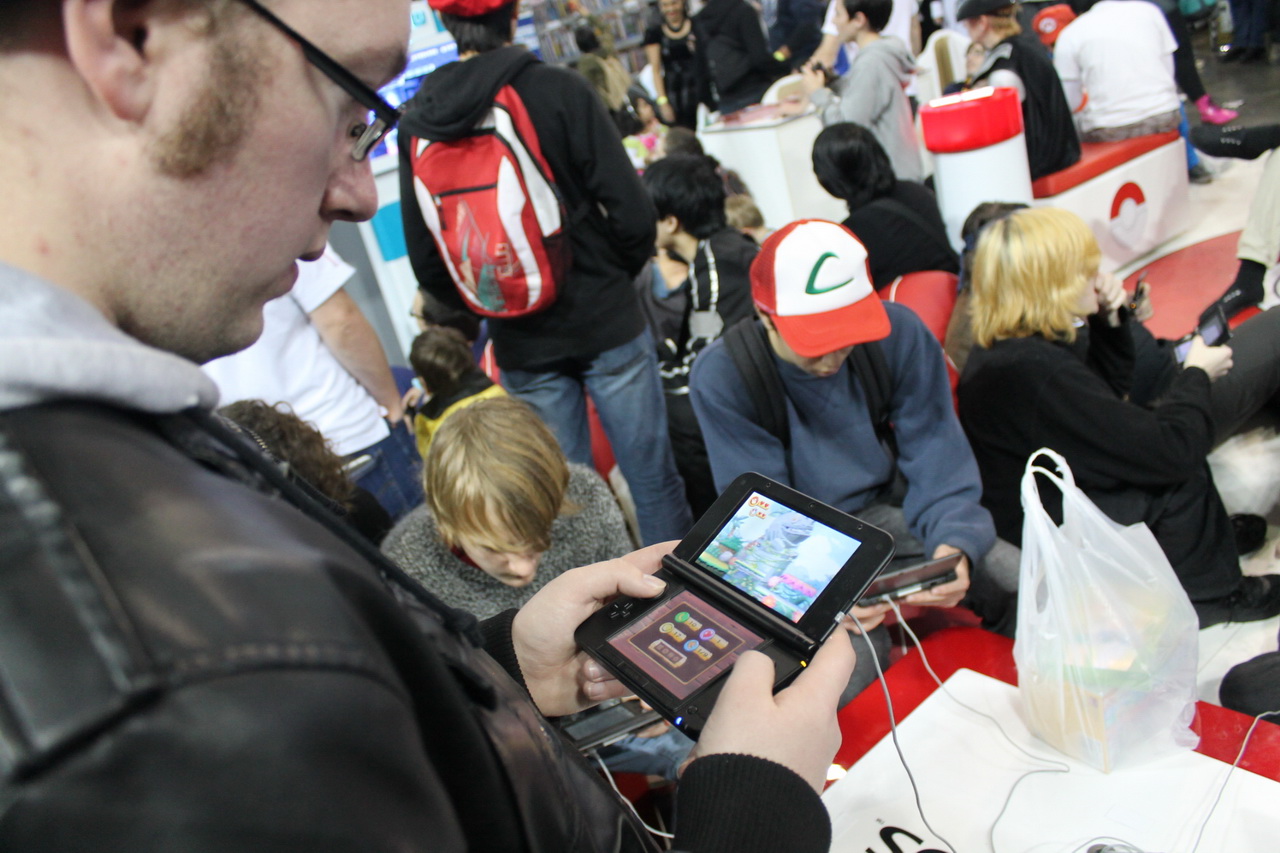 Basically the setup was in a rectangular shape, there were no doors, no walls, nothing to get in your way. The place was decked out with tables of Nintendo 3DS XLs that were constantly on charge and constantly being played. There were, let's say, three different sections: One was a table where players could bring their own consoles to sit and link up with others, another was a few tables where 3DS consoles were already set up with particular games so you could try them out and the third was the Pokemon-themed area which basically had beanbags and chairs so trainers could get comfy and battle their rivals. Did I mention the Wii Us that were set up in between? Because they were getting just about as much attention as everything else.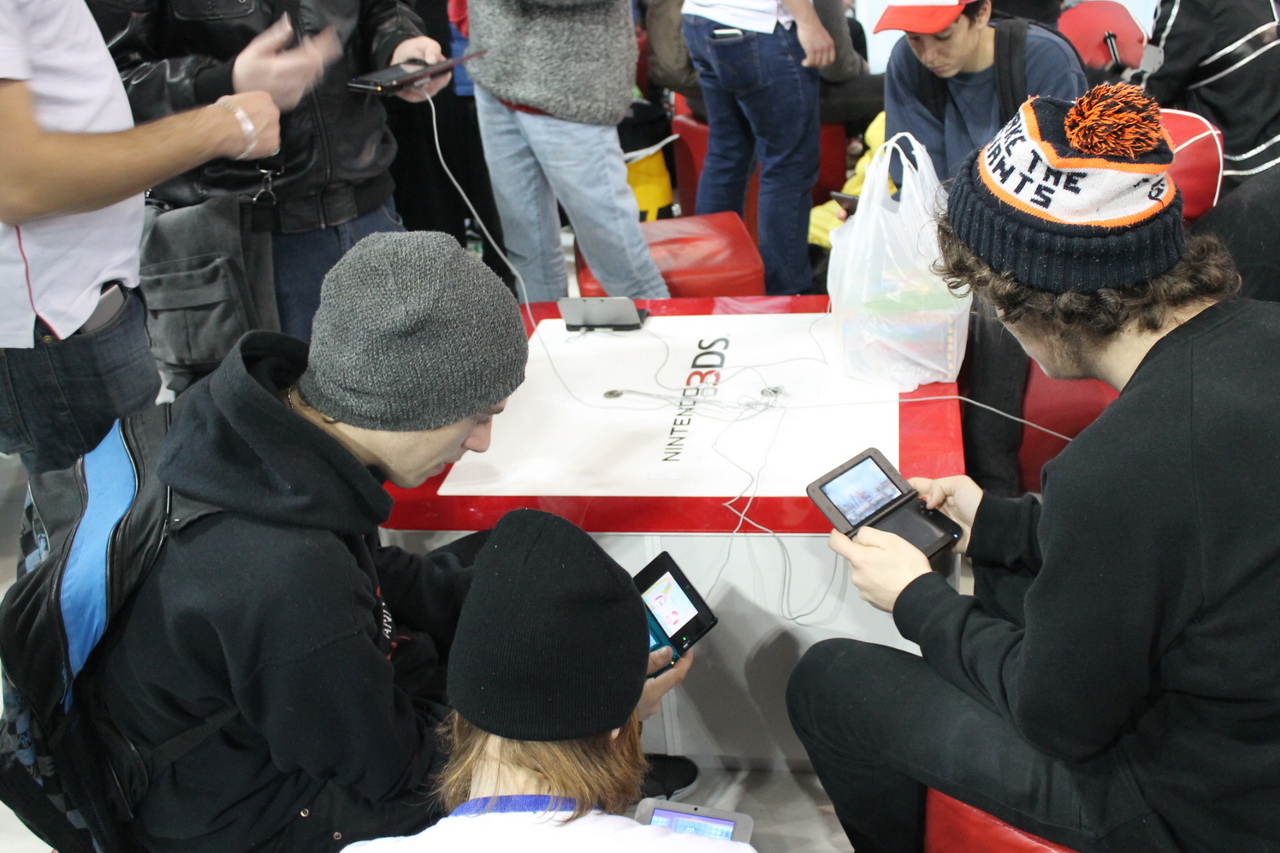 The staff working at the booth were incredibly helpful, they made sure everyone was comfortable and that they were all connected and having fun, they were easy going and didn't shy away from anyone. They really made it so that everyone felt comfortable and believe me they looked comfortable too.
Nintendo, through the Supanova site, encouraged all gamers to bring along their consoles and a bunch of the new released games like Animal Crossing: New Leaf, Monster Hunter 3 Ultimate, Fire Emblem: Awakening, Pokemon Black and White 2 and so many more. I feel it's safe to say that the crowd favourite was definitely Animal Crossing: New Leaf.
The Nintendo Lounge/Booth will be at both the Sydney Supanova and the Perth Supanova so if you're around I suggest you go in and take a load off while chilling out and playing some games…We did so you should to!