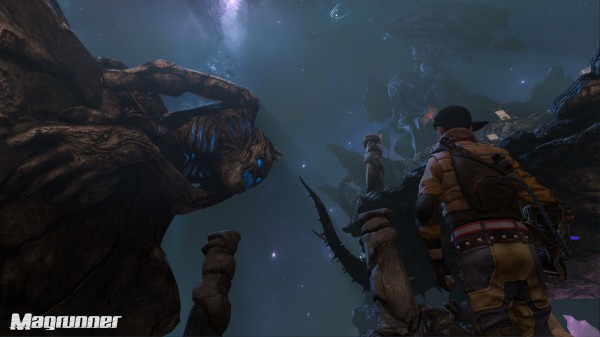 While having given Early Access to those who had pre-purchased the game, the day has come when developer Frogwares and publisher Focus Home Interactive threaten the sanity of PC gamers everywhere with the full release of Magrunner: Dark Pulse. What better way to show off their madness inducing puzzle game than with a trailer to set the stage for all the horrors within.
The trailer introduces Magrunner's setting of 2048, and Dax and 6 other contenders task of navigating a complex filled with tests requiring the use of a mag-glove to complete. But, what starts off as a challenging mental endeavor of solving puzzles quickly turns into a challenging mental endeavor to maintain their sanity as the world of Cthulhu floods out and overtakes the complex.
The launch trailer can be viewed embedded below, while Magrunner: Dark Pulse itself will be releasing a little later today for PC from their Official Site, Steam, GOG, and more digital retailers. PC gamers can set out to face Cthulhu today, but those wanting the Xbox 360 or PS3 version will have to wait until September.