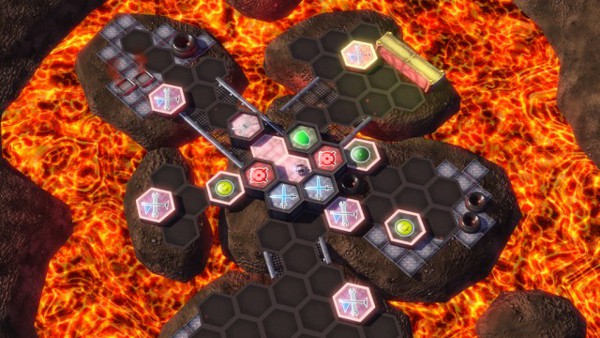 Indie developer Brain Slap Studios and publisher Namco Bandai Games Europe have just put out the new twin-stick shooter HEXODIUS. The game tasks players to explore, equip, and escape from six different worlds through levels varying in objectives from survival, destruction, and defense. Players better watch out though as additional enemies are added throughout the game for a total of 25 enemy droid types, each with there own powers.
HEXODIUS doesn't leave the player drone completely outmatched however and provides more than 40 customization upgrades and items that can be mixed and matched to create the plenty of combinations to try out. With all that on their side, players stand a chance against all the enemies and bosses to be able to reach the end, plus each difficulty also has its own ending.
Players wanting to see HEXODIUS in action can check out the trailer embedded below, while those wanting to download the game on PC can find it on Steam. Those that prefer console will also be able to enjoy HEXODIUS when it releases this Autumn for XBLA.