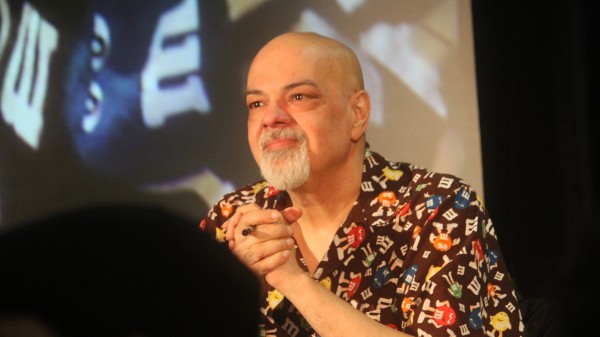 In 2014, writer and illustrator George Pérez will be celebrating 40 years of professional experience in the comic book industry. On June 21st 2013, Supanova Sydney kicked off with an intimate MasterClass led by Pérez exclusively for those with a Supa-Fan Pass. For those unaware of his work, Pérez has worked on Avengers, Wonder Woman and even co-created The New Teen Titans. Sporting an awesome M&M's shirt, Pérez wasn't shy of telling everyone he had never taken an art class and wasn't even sure what he was going to do, but the result regardless was a very entertaining and informative illustration class focusing on how he likes to tell stories with visuals.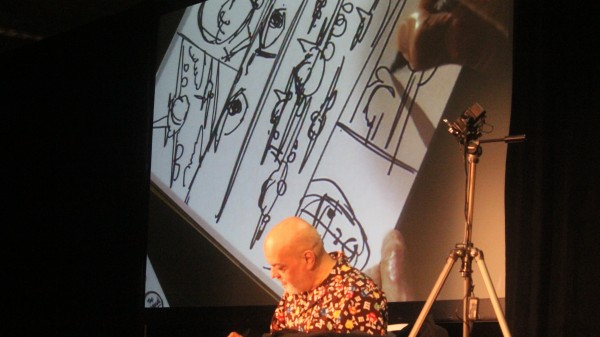 Firstly, he took suggestions from the audience to draw his first page. This resulted in drawing a story of an airforce combat, ending with a horse being ejected out of plane…for some reason. Pérez was open enough to admit he hates drawing planes and when he once had to draw horses for an Avengers story when he wasn't used to drawing them. He did so anyways to challenge himself, stating that if an actor can't ride a horse he will learn to do so for the film or the actor will lose his job. Pérez came across as a man who enjoys stepping out of his comfort zone in regards to illustration, as he knows it will often lead to improvement. He stated "If I'm cursing at a writer when I see the script I'll be a better artist. The more I hate you, the more I'll love you."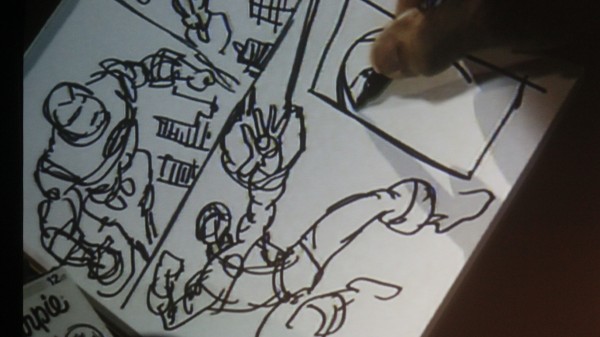 Sketches of this plane story concluded with a cliffhanger, stating he feels every page should end with a panel to motivate the reader to want to turn to the next page. It also shifted focus on the pilots, focusing on the human element of the story. This prompted an audience member to ask how an artist would go around doing so with a character like Iron Man who has his face hidden. Pérez than began to scribble out an Iron Man page, showing the audience that the human element and emotion is all within the body language. He said some artists decide to try and put emotion into the helmet  but he said that's a "cheap" way of conveying emotion as a helmet doesn't have feelings.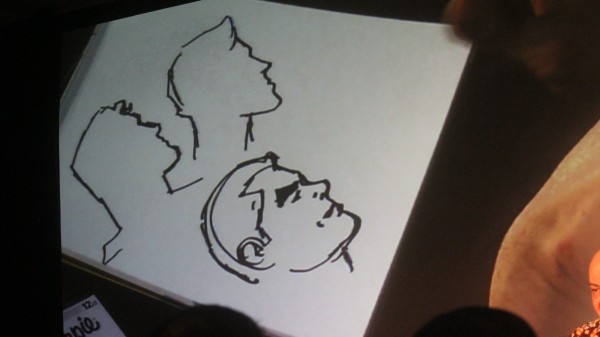 All this talk about body language moved the conversation towards facial features. He said every great character has their own noticeable silhouette and began to demonstrate by drawing the silhouettes of Superman, Green Lantern and Captain Marvel. He said every character should be unique and even demonstrated by showing the way he draws specific ears. He then drew the ears of Captain America, Hawkeye and Superman just to prove how important such a small detail can be. He even went as far to say that when drawing the Teen Titans he would often draw them all with shaved heads, just to make sure he got their facial features accurate. Pérez made note that these facial features is some aspiring comic book illustrators actually lack. While many try to be creative and put their own spin onto some characters, they can lack the smaller aspects that make the character who they are. He said in these situations he would be looking through someone's portfolio where he'd recognise the costumes but not the characters.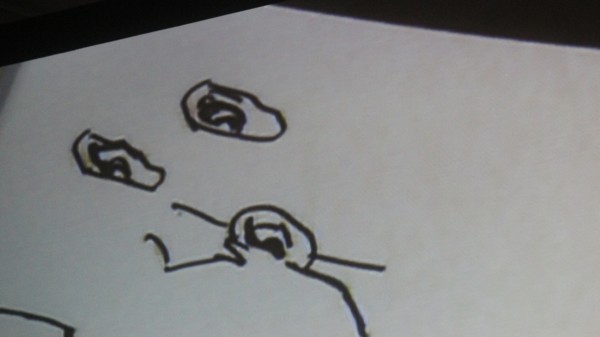 After this and quick Q&A, George Pérez concluded the MasterClass by handing out the sketches he had just made to members of the audience. With such great attention to detail it's easy to see how Pérez is such an influential figure in the comic book world, and this MasterClass really showcased is amazing talent. This informative and entertaining appearance will not be final appearance at Sydney Supernova 2013, as he will also be appearing this Sunday to give a seminar entitled George Pérez: From Avengers to Teen Titans at 2:20pm.