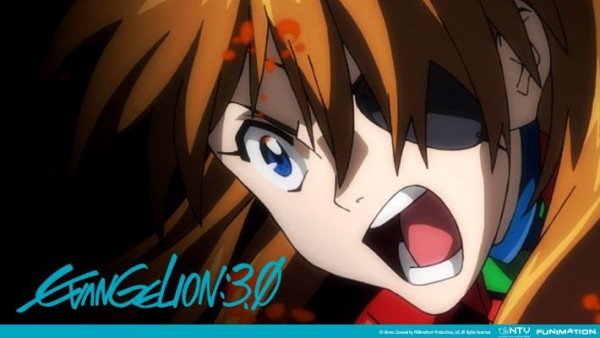 Earlier today, Funimation reached over one million likes on their Facebook social media page; the American anime distributor responded by posting up a picture of Evangelion's Asuka and thanking all their fans. As an extra bonus, they announced they have licensed the Third Evangelion movie You Can (Not) Redo.
The Funimation CEO Gen Fukunaga also posted a short video on their Facebook page earlier today personally thanking everyone for supporting the company, Click here to check out the Funimation Facebook page and check out the thank you video embedded below.
No release dates have been made for the third Evangelion movie; however Madman will be screening it as part of their 2013 REEL Anime event throughout Australian and New Zealand Cinemas.
Let us know what you think about Funimation and Eva 3.0 by writing in the comments section down below.