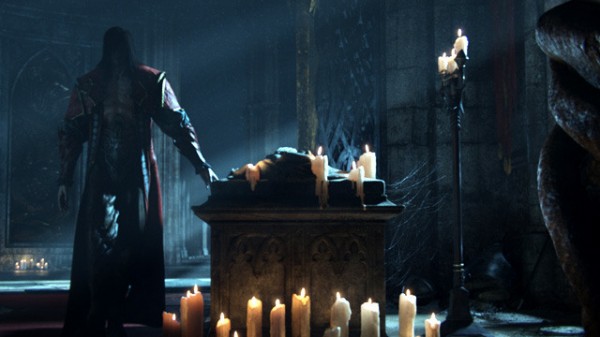 Vampire slayers now have more to get their blood pumping as Konami has released a few interesting tidbits about their upcoming title, Castlevania: Lords of Shadow 2, at this years E3. The game, which will be released for PC, Playstation 3 and Xbox 360, promises exciting new story elements revealing the secret of the "Lords of Shadow" s well as the experience of finally being able to play as Dracula, a first for the series.
Dracula has once again become the resurrected, but in a much weaker state then before and wanting to end the curse of immortality. Satan has also returned from where he was once banished long ago to bring about the Armageddon and ultimate revenge on those responsible for his defeat. To make sure this doesn't happen, Dracula must try to regain his former powers and maybe even a pact with Devil will be the only thing that can do it. In the course of defeating his most evil of enemies, he will come to discover many things such as his connection to the Belmont clan and their bloody quest for revenge.
Konami promises that players will find the new addition of Dracula as an exciting feature, as you grow his powers.These powers are enhanced and sustained by the natural vampire urge to feed on unsuspecting humans. The game will also offer an open world for players to explore, with a modern twist to the familiar Castlevania setting that gamers should love. The game world is filled with challenging and elaborate environments to explore and massive labyrinths to traverse. The game should fill the void missing by the cliffhanger left by the ending of the original Lords of Shadow, and offer gamers a new experience from an old favorite.