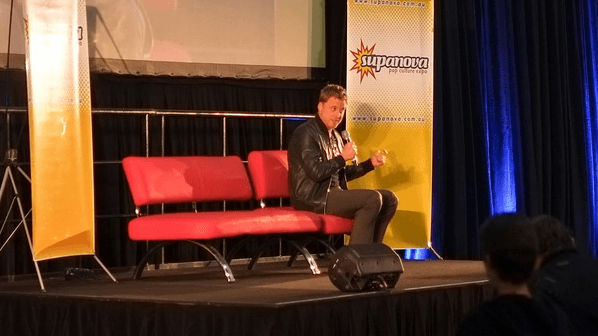 At the Sydney Supanova Popular Culture Expo this weekend, the incredibly popular Alan Tudyk was present at the event. Pronounced "too-dick",  the actor is most renown for his role as "Hoban 'Wash' Washburn" from the (sadly) cancelled cult favourite television series, Firefly and it's accompanying movie, Serenity. In the Firefly series, Alan Tudyk plays as a rather goofy pilot, which seems to compliment his personality from what we've seen at his panel this weekend.
The panel itself was a Question & Answers session with Alan Tudyk and it started off amazingly well. Before we could even get to the questions, it was great that Alan Tudyk took the time to bring the audience in, share some jokes and pre-emptively answer some of the more popular questions… such as Firefly 2 not happening. What was great though was that one of the first things stated in the panel was:
F*** Fox
Something that all of us Firefly fans can agree with.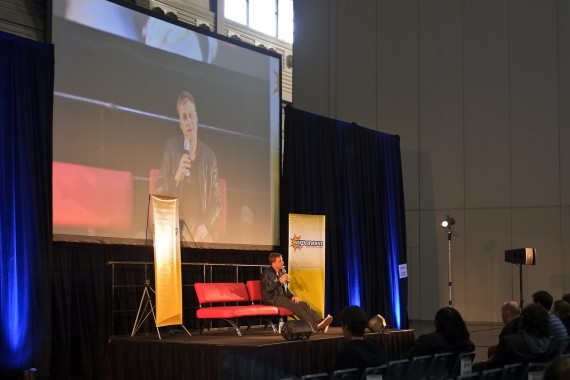 The panel had some great questions, with them being strong right from the start. The first question seemed simple enough at first, but it ended up having a rather entertaining answer involving acting like a spazz and a lot of jokes. Another favourite question was about his favourite toilet paper, to which he responded with:
Unused. As a general rule, unused.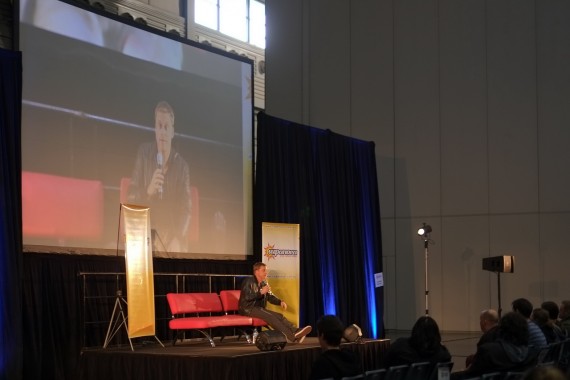 On a question when asked about a particular character ark on Dollhouse, he answered that he really enjoyed how the world was all future and it was great to do that and how he wanted more stuff like that. There was also one question about filming a nude scene and he made the comparison between how an actress and an actor get treated differently. What was great about this was that he handled the issue so well and with a lot of humour, so it made for a really interesting story.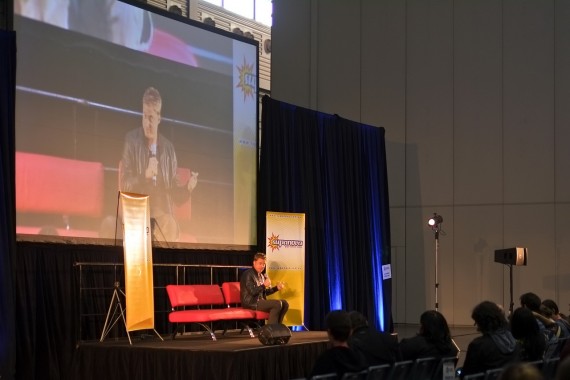 Another great story was told during the panel. It was established that you're not supposed to actually tongue kiss on camera and that he was in a scene where he had to kiss Eliza Dushku:
[…] Okay great, Alan, here we go we're ready. Bladdi-Bladdi-lines and I go to kiss her and she stuck her tongue in my mouth. And it was great, and I am very thankful for it.
What's great about these kinds of questions, and the honest answers that Alan gave, we really got to know him as a person and the audience had left feeling a lot more connected to Alan as a person. This was the best part of the Q&A. Everyone that left that panel, left in an incredibly good and well bonded mood.