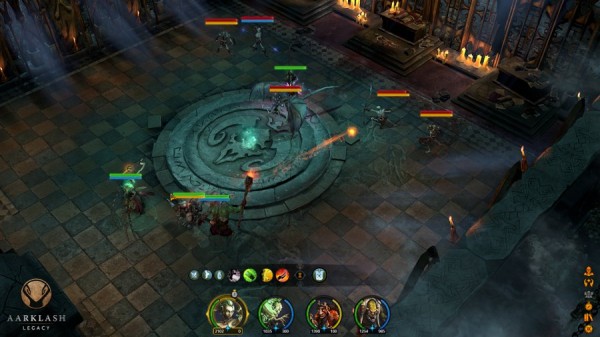 While the Confrontation licensed Dogs of War Online has shown off the first three factions, the other game under that same license, Aarklash: Legacy, coming from developer Cyanide Studio and publisher Focus Home Interactive has just gotten some new screenshots to show off the combat.
Aarklash: Legacy sees players picking a team of four characters from a pool of 8 to create the best step up for their style of play. With each character having specific strengths and weaknesses, players will have to cover all their bases and if they run into trouble from one of them falls in battle, quickly rescue them to ensure the team doesn't fail their mission. But don't mistake this for an all out melee, players will be able to pause the combat at any time to plan out actions, which will be very important as positioning and placement is equally important to keep healers healing their teammates and not the enemy.
Players wanting to see more can check out the screenshots by clicking on the images in the gallery below. Aarklash: Legacy is currently slated to release in Q3 2013 for PC.