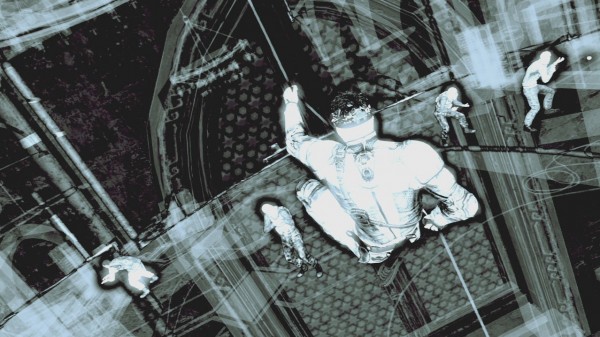 Those convention goers who happen to be going to this years MCM Comic Con will be in for a little treat every day of the convention when Art Director Scott Lee presents Ubisoft's upcoming Splinter Cell: Blacklist. Don't think that it will be the same thing every day either, as Scott will be demoing a version never seen in the UK live before with a different focus each day.
Being presented on the Xbox360Achievements gamestage, the first session will begin at 16.00 on Friday May 24th and feature a general overview of Splinter Cell: Blacklist. Fans of the stealth side can come back the next day, Saturday May 25th, at the same time (16.00) to see a stealth focused demonstration. Finally, on Sunday May 26th action fans can come at 15.00 to see a more aggressive take on the gameplay.
But, these sessions will be more than just showing off Splinter Cell: Blacklist, as Scott Lee will also be answering questions from those attending, then finishing up each day with a signing. So, those headed to the convention should try to check out what they can.