US based (Stamford, Connecticut) publishers Digital Tribe Games, in partnership with publishers XYLA, have recently revealed that they are ready, set, and raring to release Rush Bros. (an intense blend of platform racing action, competitive and immersive multiplayer and original music from internationally acclaimed artists Infected Mushroom) for PC and Mac platforms on May 24th of this year.
The title will feature select tracks from Infected Mushroom's musical repertoire as players experience more than 40 levels of fast-paced side-scrolling action (including a bonus stage where the player may play as Infected Mushroom founders and producers Erez Eisen and Amit Duvdevani. (Infected Mushroom is an Israeli psytrance/electronica duo formed in Haifa, in 1998.)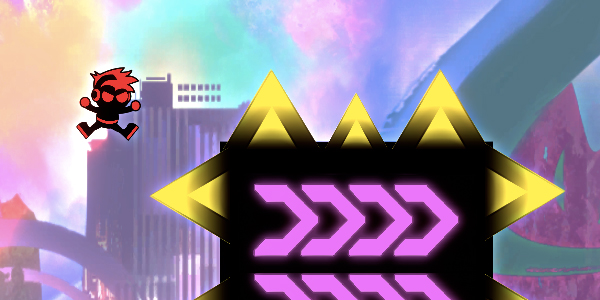 Gameplay features will include:
40+ pulse-pounding, music-infused, platform racing tracks packed to capacity with puzzles, obstacles and power-ups.
Single Player Mode offers Time Trial and Ghost Car features.
Two Player Local Split-Screen Play
Online Multiplayer that boasts Cross-Platform play between PC and Mac gamers.
Play stages using your own MP3 or OGG music library
Reactive level design fits traps, obstacles and more in real time to whatever music is used.
Updates will be released offering new Level Packs, Game Modes and more.
Full Steamworks™ integration (including Big Picture, Leaderboards and Achievements.)
Select musical tracks by Infected Mushroom complete with bonus themed levels and characters.
Digital Tribe Games' John Kaiser III, said this regarding the new release:
"We're excited to be working with XYLA on launching Rush Bros. and to finally announce the inclusion of the Infected Mushroom themed level and music…The multiplayer is as addicting as it gets."
Check out the trailer below :