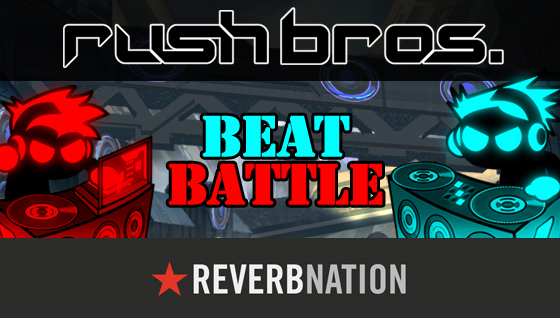 Indie PC and Mac Developers Digital Tribe Games and XYLA Entertainment yesterday announced their recent partnership with ReverbNation in the promotion of their Beat Battle event, a chance for up-and-coming artists to see their music featured in the upcoming Rush Bros. game.
ReverbNation is a leading platform for emerging and independent musical artists, and the five winners of the Beat Battle event will see their work included in the game through an update due to be applied on the 28th of June.
Submissions must be made through ReverbNation, at which point XYLA and Digital Tribe will compile the shortlist of potential winners on the 20th and from there they will become subject to a public vote on the official website. From there five top tracks will be chosen for inclusion in the update and the anticipated ReverbNation bonus level.
Digital Tribe and XYLA are looking for any artists producing work in the genres of dub-step, techno, electro, chiptune, drum & bass, trance, electronica, pop, hip-hop, and hell, anything with a catchy beat.
Digital Tribe Games' John Kaiser III shared his thoughts on the recent partnership:
"It was just a natural fit and they've been nothing but amazing to work with.  I have been using RevebNation for years to find new music so when we picked up Rush Bros. they were the first place I wanted to go to."
Looking to submit your tracks to the Beat Battle? Then head over to ReverbNation and 'get your submission on.'