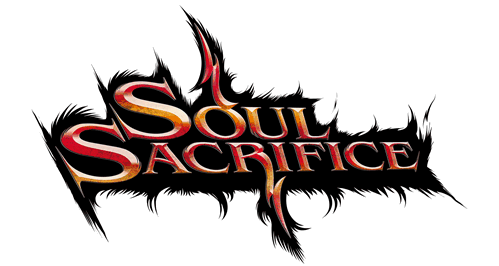 Ready to bare your soul? Soul Sacrifice for the PlayStation Vita has launched today in Australia. Boasting a brutal combat experience with consequential decisions, the game has you play a slave who stumbles upon a forbidden book that allows its readers to relive epic battles between sorcerers and monsters of the past. But, in-game, these powers do not come without heavy sacrifice – the things you hold dear, maybe even a limb, or…a life!
Soul Sacrifice's key features include:
All-Star development team – The legendary Keiji Inafune of Comcept led the Soul Sacrifice team, alongside Marvelous AQL, with Yasunori Mitsuda and Wataru Hokoyama working on the music soundtrack.
Fantasy blended with reality – Learn the true meaning of cruelty and cost as Soul Sacrifice will introduce a fantasy experience blended with reality where the player will make unimaginable sacrifices in pursuit of great power.
Freeform character customisation – Choose and equip your offerings wisely as each spell has a dark, violent cost in exchange for its power. Players must also carefully choose between "Sacrificing" or "Saving" a monster's soul, as your character's abilities and visual form will change based on your decision.
The first co-op action RPG experience on PS Vita – Become fully immersed within an integrated world of dark fantasy made possible by the power of PS Vita.
Already played the demo from the PlayStation Store? Then you'll be happy to know that the save date will carry over to the full game! Not only that, if you do carry over your demo save data to the full game, you will receive an exclusive bonus item – "Spirits' Heart" – a powerful stone golem that will fight for you! Before you go out and buy the game like you know you want to, check out the live-action launch trailer embedded below!