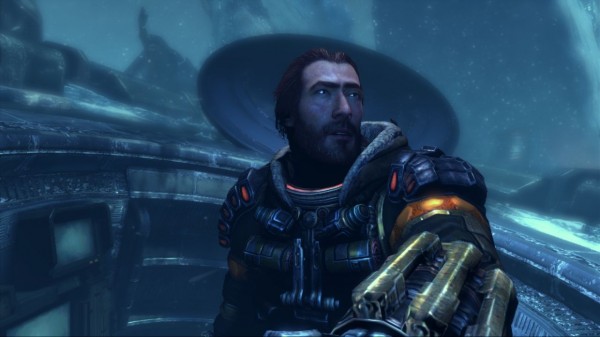 Today we spoke with Lost Planet 3 producer, Andrew Szymanski over at Capcom Tokyo Japan (Audio Interview can be heard below)
Andrew runs us through many of the new features that we can expect to see in Lost Planet 3 and also provides us with information on the main character Jim Peyton and the little of the Storyline for the game as well.
We discuss the new Utility Rig and how it compares to the Vital Suits in the previous Lost Planet games in the series. Along with that we go into detail on multiplayer for the game and how it works and also what kind of new monsters/ Akrid we can expect to see in game without giving away too many spoilers of course.
Lost Planet 3 will take players back before the events of Lost Planet 1 and 2 where EDN3 is in need for colonization hence the role of Jim Peyton as a miner taking on the jobs and contracts to make money to send back to his wife and son back home on earth.
Lost Planet 3 is being developed by Spark Unlimited based out of L.A using the Unreal 3 engine and will be available on XBOX 360, PS3 and PC with a release date of August 27th for North America and August 30th for Europe.
Check out our audio interview with Andrew below and let us know what you thought of it in the comments section below.
Audio Interview with Andrew Szymanski Producer of Lost Planet 3
Lost Planet 3 Image Gallery