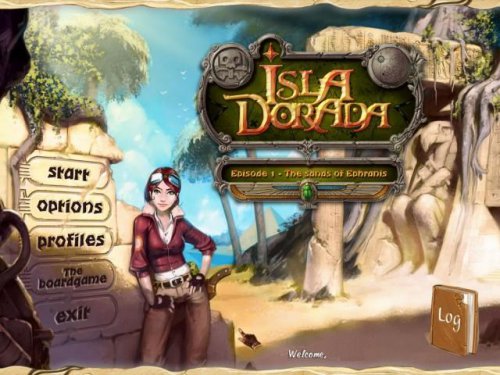 The hidden object adventure game, Isla Dorada – Episode 1: The Sands of Ephranis, has been launched on iOS devices today.
Developed originally on PC by Funforge Digitial from the board game of the same name and then ported to iOS by G5 Entertainment, Isla Dorada – Episode 1 centers around the adventurous archeologist Jessica Pandora and her dream of tracking down the world's treasures. Jessica is mysteriously transported to the Isla Dorada where to her surprise everyone she meets on the island seems to know her. Moreover, she finds her own hand written notes with tips for herself hidden all over the island. It is your job to help Jessica meet new people, solve puzzles and find all the pieces of a magical mask so she can return home safely. The game features multiple difficulty levels, great cartoon graphics and plenty of fun dialogue.
Key features include:

32 hypnotizing hidden object scenes!
17 fascinating levels to step through.
11 curious characters to meet.
10 intricate mini-games to play.
Enter a bizarre world where reality has no boundaries.
The hidden object genre has been around for quite a while and touch screen devices seem to be a perfect match for it. Those curious to solve the mysteries of Isla Dorada can download the game for free from the app store on both iPhone and iPad. Players can then upgrade to the full game with an in-app purchase, with a special 40% discount if they do so up until the end of May 18th. You can view a trailer for Isla Dorada – Episode 1: The Sands of Ephranis below.