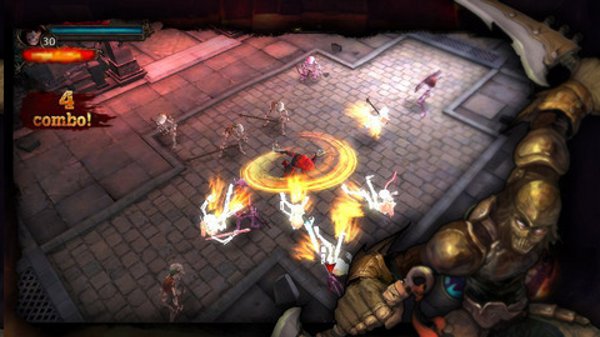 Mobile developer and publisher GAMEVIL has brought a brand new game onto the iOS App Store with Dark Avenger. Developed by BOOLEAN GAMES, Dark Avenger takes the form of a hack and slash dungeon crawler where players can both explore and fight through single player dungeons and face human opponents in global PvP, as well as switch quickly between the two.
Currently featuring a single hero for players to take through the dungeons and face enemies, the Templar is the titular Dark Avenger, but players needn't fret from lack of choice as additional characters will be added in updates, the Ranger being the first announced. Until then though the only thing distinguishing players will be skills and customization, but the global leader boards will be rewarding the highest each week.
Interested players can check out Dark Avenger for iPad, iPhone, and iPod Touch for FREE right now from the iOS App Store HERE.