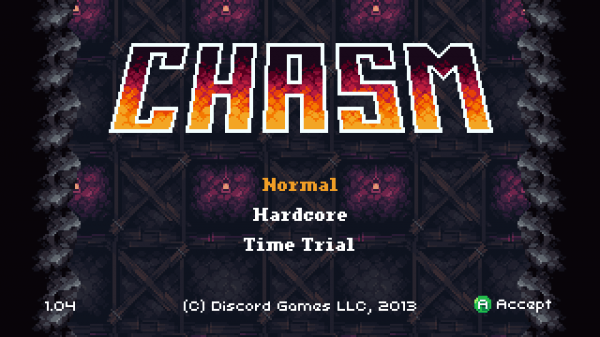 Discord Games have announced earlier today that their flagship game, Chasm, has officially met its pledge goals on Kickstarter. The game achieved 127% of it's total necessary funds, giving the developers a little more cash to polish this game up before release.
The developers have also just began accepting pre-orders for Chasm on their website, which is done via the legendary Humble Store, home of the Humble Bundle. The team are also hoping to get the game onto Steam through the Greenlight program.
Chasm is a 2D platformer releasing from Discord Games for the PC and Mac devices. The developers claim that the games itself is a Metroid-vania styled game with 2D artwork and randomly generated procedural dungeons. The following quote is a list of features –
Features
– Explore Metroid-like dungeons procedurally assembled from hand-crafted rooms in six diverse areas.
– Challenging retro gameplay and gorgeous authentic pixel art (320×180 native resolution)
– Discover new special abilities and powers to reach previously inaccessible areas
– Play how you want by equipping weapons, spellbooks, shields, and more to both hands
– Uncover random loot drops and rare items
– Battle massive bosses & mini-bosses
– Includes Normal and Hardcore (Scored with Permadeath) Modes
– Leaderboards for Hardcore playthroughs featuring quickest time, least damage taken, and more
– Windows, Mac, & Linux versions with Gamepad support
Be sure to check out the official website for more info. Also, be sure to check out the trailer below.