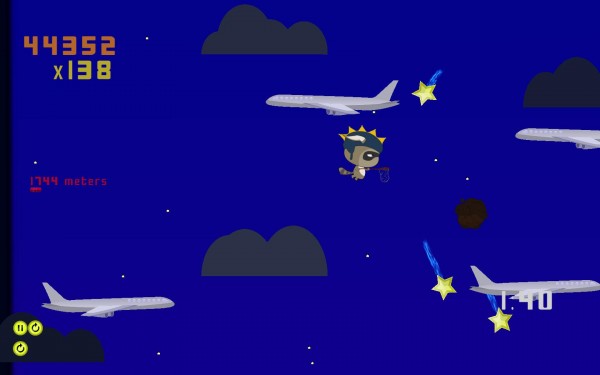 Yesterday, a group of talented students (NNNICE Games, Based in Hilversum, Netherlands) at the Utrecht School of Arts & Technology announced their plans to release Starcoon, a browser based arcade space adventure title scheduled for release on 1st May 2013. The game is described, (rather fittingly) as a 'get as high as you can' adventure that features well written audio and eye catching cartoon graphics. The player controls Curio, a raccoon with a goal. Specifically, the acquisition of as many stars as possible on his way to the Moon. By looks of things, this game holds the potential to prove popular with a variety of demographics.
Features include but are by no means limited to; A vibrant, colorful and engaging world, fast-paced arcade shooter action, gameplay that is easy to learn, but hard to master, power boosts offering an edge during gameplay and a clear score attack system.
Keen to follow this title's development? Follow NNNICE Games on Twitter and Facebook.