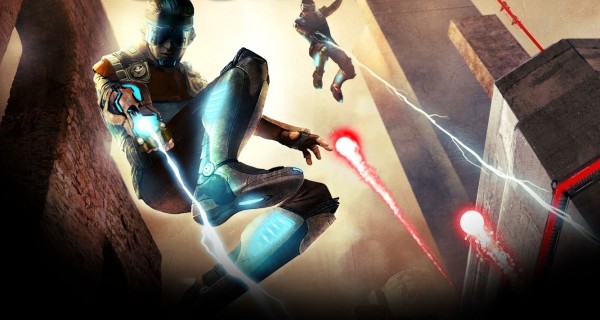 Ubisoft and Nadeo are pleased to announce that their online FPS title is officially released today via PC download and Steam. With the released price at $19.99, players can expect fast paced FPS battles with endless replayability with custom created maps. Joshua Milligan – Senior Director of Online Strategy at Ubisoft – had the following to say:
ShootMania Storm delivers on two fronts: incredible, fast-paced competition for newcomers and pros alike as well as easy-to-use creator tools that empower users with the ability to imagine, design and build their own worlds. ShootMania Storm revives the pure, skill-based competitive gameplay that help give birth to professional gaming as it is known today. And with its familiar controls and balanced playing field, anyone at any level can jump in, have fun and instantly compete against the best in the world.
In celebration of the title's launch, ShootMania Storm is having an all out brawl on its servers with a "ShootMania 4 All" event. Find out more details about the steamed event (here).
Purchase ShootMania at ManiaPlanet or Steam for $19.99.