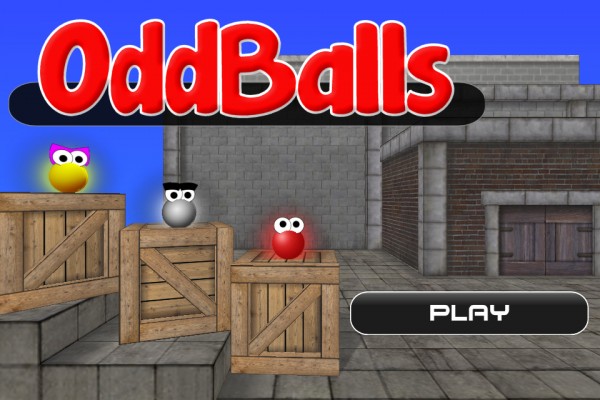 Canadian based developers Velvety Couch Games have recently announced the release date for their latest release for the iOS platform, Oddballs; an apparent mixture of popular flash based physics titles such as Crush the Castle and Super Stacker. The game looks like more than just the average puzzle game however, largely on account of its unique take on the traditional physics format.
Each of the player's three 'Oddballs' have an individual characteristic that makes them useful in their own way; one is metal and behaves much like a cannonball, another is incredibly light and floats, and another is, bouncy.
The title started out as a physics experiment in 2009, whilst project creator Graham Davis was getting to grips with the Unity3D engine.
The core features of the title are:
Inventive and imaginative puzzle design.
An endearing visual style.
Optimized for touch controls.
3 different oddballs each with their own unique powerups.
Over 80 immersive stages with obstacles such as fans, moving platforms, magnets, and more.
Game Center Leaderboard compatible.
Plus a full storyline with multiple endings and memorable final battles.
For more stills, videos, and development news head in the direction of the Velvety Couch Games site. Oddballs will be released on iTunes in May 2013.