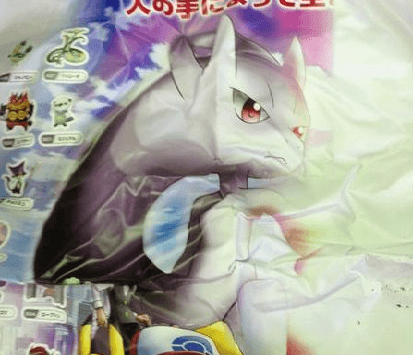 One of Pokemon's most popular mascots, the powerful Mewtwo, could be getting an all new form or perhaps an evolution, that is if you believe the image currently circulating Japanese message boards is real.
The scan containing the image of this Mewtwo looking Pokemon is about the latest movie releasing later this year. The movie is called "Extremespeed Genesect – Mewtwo's reawakening" so it doesn't seem completely implausible that Mewtwo could receive some sort of new form. The movie is set to focus on the legendary Pokemon Genesect and it is not yet known how Mewtwo factors into the movie except that it fights a shiny form of Genesect and protects Ash and company from its attack.
Not much else is known about the new Mewtwo form and this is still not proven to be real, but the magazine scan looks pretty legitimate.
Do you think it's real and how do you feel about one of the most recognizable Pokemon getting a new form ? Let us know in the comments and check out the trailer for the movie if you have not seen it.