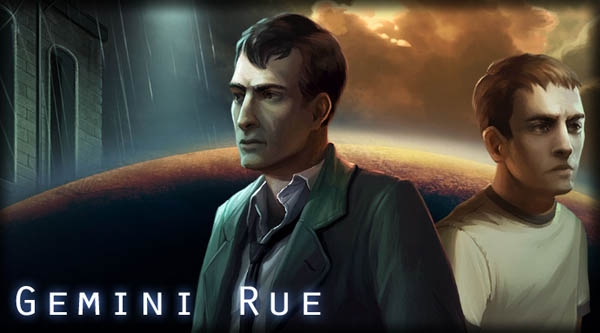 Welcome back for this week's iOS Game Suggestions. If you missed last week's, or are new to the suggestions, click on the link below and check out what cool games you should be picking up for your iOS device along with the introduction on how the suggestions work. (suggestions 1 has how it all works)
MasterAbbott's iOS Game Suggestions
A great week on iTunes! As always, it started slow and but ended with a bang! There are many must-buy games this week in all departments, FREE, 99c and over 99c. This week I've suggested a total of 16 great quality titles. Make sure you check them all especially… Gemini Rue, Rayman Jungle Run, Lumber Jacked, HEAVY sword, Crime Connection, Dungeon Hunter 4  just to name a few.
Break down below :
7 – FREE Games
5 – $0.99c Games
4 – Over $0.99c Games
As always for this week's suggestions are all new titles that you should take a look at and consider spending your hard earned iTunes cash / time on.  Well the Free games just below certainly should all be given a shot as they won't cost you anything!
For The Cheapskates – FREE GAMES
 

MASTERABBOTT'S FREE GAME PICK OF THE WEEK!

Dungeon Hunter 4 – Price : FREE – Publisher – Gameloft (The Demons, a race thought to have been extinguished eons ago, have returned. You awaken from what seemed like a nightmare to find your kingdom, Valenthia, decimated. Unharmed from the battle, you are mysteriously gifted with tremendous new power and skills. You could be your people's only remaining hope…) on iPad & iPhone. GET IT NOW FOR FREE

Crime Connection – Price : FREE – Publisher –

TAITO Corporation

 (Lead your own gang to victory against deadly rivals in a battle for city-wide domination!
In this crime simulation you'll gain both territory and enemies as you climb the ranks from street thug to Mafia Don!

) runs on iPad & iPhone.

GET IT NOW FOR FREE

 
Tink – Price : FREE – Publisher –

BulkyPix

 (Tink is a gluttonous frog with an endless appetite. And there is good news: the swamp just got invaded by a flying insect swarm! Tink can count on his old pal Otto the otter. Otto holds a shop in the middle of the forest, where he brews mysterious concoctions. Try them
all to upgrade Tinks skills, freeze the screen, to speed up your gulping aptitudes or to unleash the full-blown tornado!

) runs on iPad & iPhone.

GET IT NOW FOR FREE

 
4 Elements – Price : FREE – Publisher –

Playrix

 (The ancient kingdom is in trouble! The magic of the four elements that kept it running for centuries has been corrupted by evil powers and the altars no longer yield the energy of life. It is up to you to unlock the 4 ancient books of magic and collect 16 mysterious cards that will help you restore the kingdom to life. An adorable little fairy will be your aide in this perilous journey as you encounter elementals, dragons, knights, and various magic creatures.

) runs on iPad & iPhone.

GET IT NOW FOR FREE

 
Pocket Village – Price : FREE – Publisher –

Wooga

 (In Pocket Village, build a tranquil mini-paradise for your Pocketeers to live in. Trade with the mysterious balloon trader as she passes through your village. Help the cute and happy Pocketeers gather a host of interesting treasures as well as extract rare natural resources. Craft, create and explore with the Pocketeers in this lovable and attractive 5 star game.

) runs on iPad & iPhone.

GET IT NOW FOR FREE

 

RAD Soldiers – Price : FREE – Publisher – WARCHEST Ltd (Assemble a squad of fearless soldiers and lead them into explosive, turn-based battles against your friends and single player missions around the globe. Use the outrageous special abilities of your mighty mercs to turn the tide of battle and come up with hilarious new ways to leave your opponents eating your shrapnel/bullets/dust. Level up your squad as you play to master new abilities and use the spoils of war to unlock brand-new soldiers, weapons, and outfits.) on iPad & iPhone. GET IT NOW FOR FREE

 
GolfStar – Price : FREE – Publisher –

Com2us

 (Introducing GolfStar™, the greatest golf game you'll ever play, featuring realistic graphics, a multitude of pro golf techniques, and powered by physics-based gameplay. Play with other golfers from all over the world in real-time! Experience heart pounding, hole-in-one action with GolfStar™!

) runs on iPad & iPhone.

GET IT NOW FOR FREE
For The Bargain Hunters – 99c Games
 

Heavy Sword – Price : $0.99 – Publisher – Monster Robot Studios (Inspired by classic platformers of old! Take control of a young hero by the name of Pike! Run, jump, dash, chop, bomb, smash your way through Goblin, orcs, ogres, Robot knights, Wizards, lava, falling rocks, man eating plants, and loads of other dangers on your quest to rescue the Princess Lucinda!) runs on iPhone & iPad. BUY NOW

 

Bottle Cap Blitz – Price : $0.99 – Publisher – Big Pixel Studios (Introducing Bottle Cap Blitz, the explosive one minute action game where you fire bottle caps to smash as many ice cubes as possible in 60 seconds!) runs on iPad & iPhone. BUY NOW

 

Lumber Jacked – Price : $0.99 – Publisher – Everplay (Take on the role of Joe the Lumber Jack in his quest for justice against the notorious Bustin Beaver and his band of beaver bandits! Bustin Beaver has stolen the lumber that Joe worked so hard to collect and those bandits seek to build their own dam nation. This cannot be allowed!) runs on iPhone & iPad. BUY NOW

 

Runaway Snack – Price : $0.99 – Publisher – Alawar Entertainment (Help a cute little fish make sure he doesn't become the next meal! Escape the alien chef, ready to cook you for a tasty snack! Play through over 80 levels, but be extremely careful! Obstacles and traps await you along the way! Absolutely stunning graphics, the cutest hero you have ever seen, and top notch physics gameplay await you in Runaway Snack!) runs on iPhone & iPad. BUY NOW

 
Mr.Crab – Price : $0.99 – Publisher –

Illusion Labs

 (Join Mr. Crab on his greatest adventure! Mr. Crab is a super fast arcade game with a twist. Take control of Mr. Crab and jump your way to the top, rescuing as many baby crabs as possible. Just tap on your screen to jump and climb to reach the top of the ever-spinning tower. But be aware, there are some foul enemies that will do anything to stop you.) runs on iPhone & iPad.

BUY NOW
For The Millionaires – All games over $0.99
 

MasterAbbott's over 99c Pick Of The Week!

Gemini Rue – Price : $3.99  – Publisher – Wadjet Eye Games (A sci-fi noir adventure in the tradition of "Blade Runner" and "Beneath a Steel Sky." Azriel Odin, ex-assassin, arrives on the rain-drenched planet of Barracus. When things go horribly wrong, he can only seek help from the very criminals he used to work for. Meanwhile, across the galaxy, a man called Delta-Six wakes up in a hospital with no memory. Without knowing where to turn or who to trust, he vows to escape before he loses his identity completely. As fate brings these two closer together, we discover a world where life is cheap, identities are bought and sold, and a quest for redemption can change the fate of a whole galaxy.) runs on iPhone & iPad. BUY NOW

Read our Review for Gemini Rue HERE

Where Angels Cry – Price : $2.99 – Publisher –

G5 Entertainment

 (Embark on a secret mission to a mysterious and isolated monastery! Journey deep into the Alps to a remote medieval monastery, where you must investigate the disappearance of Brother John as well as the curious case of a weeping statue. Explore the monastery and its eerie surroundings while interrogating its inhabitants, completing challenging tasks, solving perplexing puzzles and playing dozens of mini-games. Uncover a sad and shocking story of love and treachery in this exciting adventure game!

) runs on iPad.

BUY NOW

 
Rayman Jungle Run – Price : $2.99 – Publisher –

UBISOFT

 (The legendary platforming hero is making the jump to your favorite iOS device! Rayman Jungle Run is powered by the same UbiArt Framework engine that brought you Rayman Origins – Winner of numerous Game of the Year and Platformer of the Year awards.) runs iPad & iPhone. BUY NOW
 

Blue Toad Murder Files: A Touch Of Mystery – Price : $2.99  – Publisher – Relentless Software (As one of the detectives from the infamous Blue Toad Agency you arrive in the quaint village of Little Riddle for a well-earned break. But there is murder and mystery afoot. Eliminate suspects, get witness evidence and solve the puzzles to discover Whodunnit. Who is the mysterious murderer?) runs on iPhone & iPad. BUY NOW
There you have it folks these games should keep you busy for quite some time well until next week at least. I'll be back next week for another dose of iOS goodness, in the meantime if you would also like to suggest your own suggestions, please feel free to share them in the comments section below or in the iOS forum section on the site here.
Remember kids, Play Hard Or Don't Play At All!