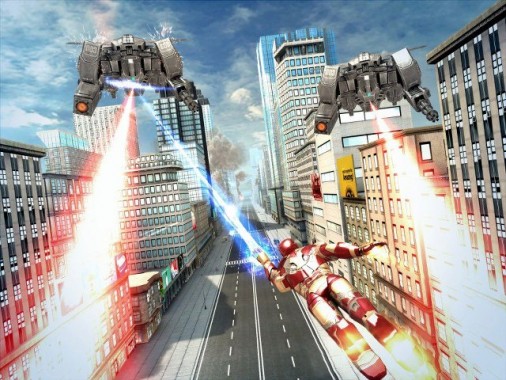 Along with the release of Marvel's latest film Iron Man 3, comes the release of the official game tie in. The aptly titled Iron Man 3: The Official Game, is set to be released for tablets and mobile devices. Made by Gameloft, the game will be up on the App Store, as well as Google Play, as of April 25th, and will be free to play.
Unlike previous movie tie in games, Gameloft is taking a simpler approach with Iron Man 3. The game itself will follow the endless runner style of games, along the lines of Temple Run. The game will also feature a system for upgrading the various armours provided in the game.
Check out the trailer below and take to the skies as the Invincible Iron Man.