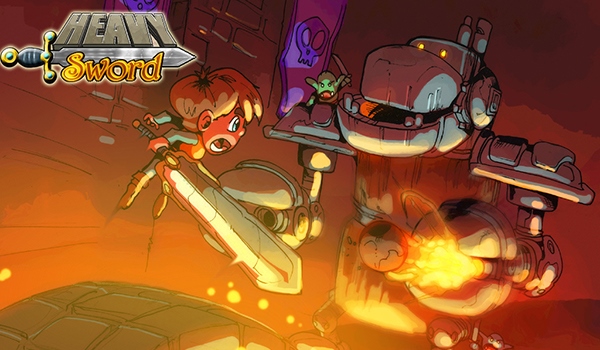 Monster Robot Studio's latest entry for the App Store, HEAVY Sword, is set to launch on April 11 worldwide (Link to iTunes Store will be live on the 11th). Inspired by classic platformers, HEAVY Sword is purported to be like Mario with countless pointy objects and power-ups.
The player assumes the role of Pike, a gentleman on his way to rescue Princess Lucinda while barrelling through every obstacle under the sun including goblins, orcs, ogres, robot knights, wizards, lava, landslides and carnivorous plants. To deal with these annoyances the player's arsenal contains swords, throwing daggers, bombs, bows, the "all-powerful" HEAVY sword and the intriguingly-named "steam powered armor".
HEAVY Sword will include Game Center Achievements and unlockable extras. Check out the vivid trailer and screenshots below.  For more information about the game make sure you check out the official Monster Robot Studios website and check them out on Facebook here.