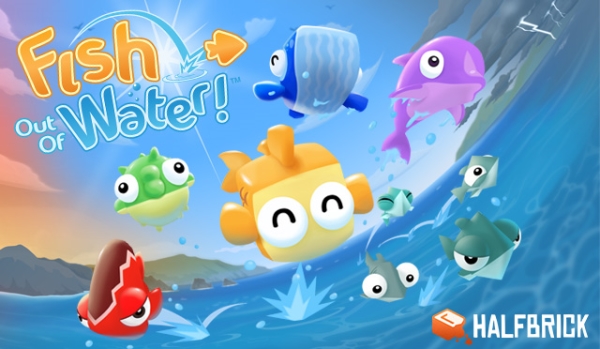 Australian developer Halfbrick, the creative talent behind Fruit Ninja and Jetpack Joyride, have released their newest game, Fish Out Of Water!, to the world today.
Using an intuitive one-touch interface, you'll throw a group of feisty daredevil fish to send them flying through the clouds and skipping across the waves. You'll control characters like the speed demon Rocket, vacant blowfish Errol, and a massive whale named Micro.
Each round, players will get throw throws using the fish of your choosing based on preference and ocean conditions. The weather shifts constantly and you'll have to deal with hazards such as glaciers, geysers, and jellyfish.
Fish Out Of Water! is available now for $0.99. You can check it out here. Also be sure to check out the launch trailer for the game below.