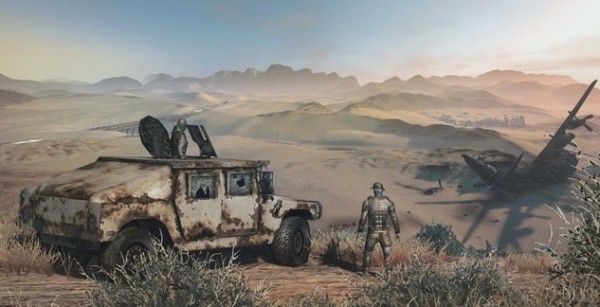 At the cost of the publisher gamigo AG announcing Grimlands cancellation, developer DRAGO Entertainment  has launched a campaign on Kickstarter to ensure enough funds are raised to finish developing the MMORPG.
Lucjan Mikociak, Head of Development at DRAGO Entertainment stated "we were all shocked by gamigo's announcement, given we had spent more than five years on this game and are finally so close to the release". Despite not having the financial support from gamigo, DRAGO Entertainment's goal of finishing Grimlands this year has continued through their strong player support base around the globe and the market for the games title.
The features of the post-apocalyptic game are inclusive of an innovative mix of MMORPG and First-or-Third Person Shooter; unique crafting of weaponry that players assemble with scavenged raw materials; upgradeable vehicles; distinctive skill system built on players' specific weapons or functions; PVE quests within the storyline and PVP mode with territorial fights, that gives real bonuses for holding key locations.
Check out the trailer for Grimlands below and please remember to show your support for the Kickstarter project by sharing this news with friends!