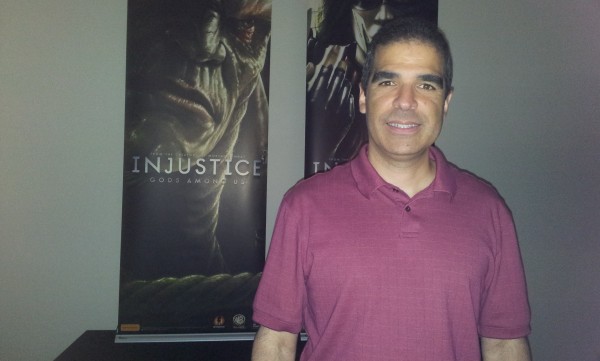 To celebrate the launch of Injustice: Gods Among Us on the 19th April in the UK, Warner Bros. Interactive Entertainment have today announced that Ed Boon, best known as the co-creator of Mortal Kombat and creative director of NetherRealm Studios, will be meeting fans and signing copies of Injustice: Gods Among Us at GAME's Stratford store.
If you're a fan of fighting games or comic books, Ed will be at hand at GAME's Stratford store (Westfield, Stratford City, London E15 2EN) between 9:30am and 11:00am on the 19th April. Unsurprisingly it's a case of the earlier the better, as signed copies will be dished out on a first-come, first-served basis. Better dig that tent out to camp out if you're keen!
Injustice: Gods Among Us is an all-new title, in development by award-winning NetherRealm Studios. The title debuts a bold new fighting game franchise that introduces a deep, original story featuring a large cast of favourite DC Comics icons such as Batman, Green Arrow, Cyborg, Harley Quinn, Nightwing, Solomon Grundy, Superman, The Flash, Wonder Woman, Green Lantern and many others. Set in a world where the lines between good and evil are blurred, players will experience heroes and villains engaging in epic battles on a massive scale. If you haven't already done so check out our competition to win a copy of Injustice: Gods Among Us here.