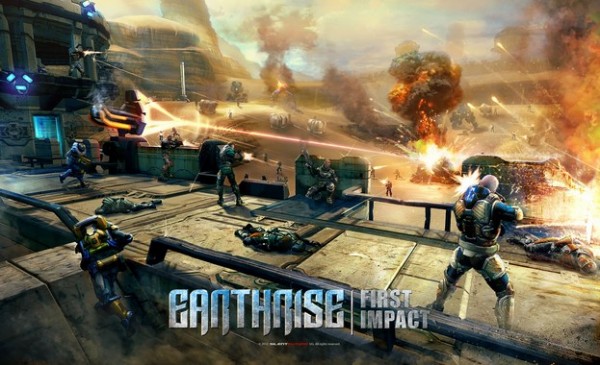 German development team SilentFuture announced yesterday that their latest MMORPG creation, Earthrise: First Impact (released May 2012) is to undergo a complete gameplay and graphics overhaul in the next few weeks.
As part of the revamp, players are invited to get themselves involved in the project by purchasing a Founder Package, which entitles players to instant beta access, all special items and the permanent title of 'Earthrise Founder.' It looks enticing, doesn't it? The revamp boasts eight playable factions instead of the previous two, new weapons, vehicle packs and more.
Here's what Daniel Schemann, CEO of SilentFuture, had to say about the changes:
"…we have made massive improvements to performance; in particular loading times and rendering are now much faster. For us, the feedback from the game testers is one of the most important aspects of the development process…"
The Earthrise Developer Blog offers a great deal of insight into the exact changes and upgrades that are being made, and progress of this title's advancement can also be followed by watching an informative presentation currently hosted on the Steam site.
You can also follow @Earthrise_MMO on Twitter for real time updates on the project.