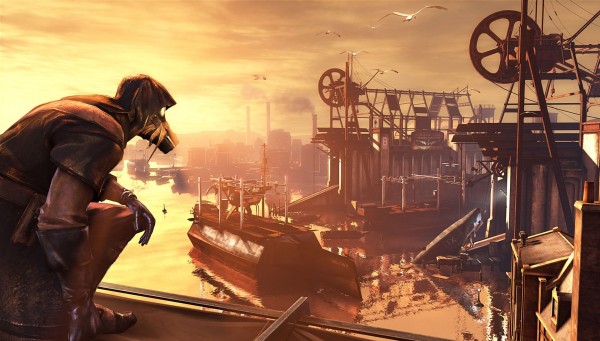 Bethesda has just announced their second add-on pack for the Arkane Studios' game Dishonored titled; Dishonored: The Knife of Dunwall. A new gameplay trailer was only just released for The Knife of Dunwall which we have in our featured video section below.
In the add-on you play as the legendary assassin and Empress-killer Daud. You also gain access to all his weapons, gadgets, allies and supernatural abilities. After the Empress' assassination and the changed fate of Dunwall, you set out on a journey for redemption.  Daud is informed that the key to his redemption is someone or someTHING called Delilah. Accompanied by a crew of The Whalers, a gang of mercenary assassins, you will travel to and through never before seen areas of Dunwall facing new and stronger foes as you advance. Take on a great deal of unique weapons and powers and embrace the dynamic combat that IS Dishonored.
"In the struggle to hang onto the last shred of your humanity, the choices you make will ultimately determine your fate"
The Knife of Dunwall is set for release in Australia and New Zealand on the 16th of April for Xbox 360 and PC and on April 17th it will be released for the PS3. The add-on is priced at $14.45 or 800 Microsoft Points.
Note that launch times may vary per region. For more information head to www.Dishonored.com.
Now go take a look at the new gameplay trailer for Dishonored: Knife of Dunwall and also check out our Reviews for Dishonored and Dishonoured: Dunwall City Trials by clicking on the links.