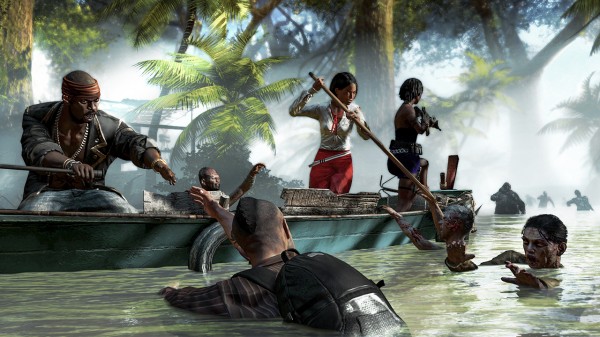 The anticipation for Dead Island: Riptide's release will rise with the announced launch of the official strategy guide on April 26th.
BradyGames have produced an in-depth "signature series" edition guide for the leading game title, in conjunction with Deep Silver. The 256 page strategy guide includes amazing artwork, highly detailed maps of the entire infected island (revealing secret areas, hidden collectibles and Dead Zones) and extensive insight on every mission and enemy encounter; creating the perfect campaign walk-through for Dead Island: Riptide.
Within the guide, gamers can expect to find:
Continued story of the survivors with objective-based strategy for each mission and detailed boss fights
New character coverage including level skills and the new weapon proficiency system
In depth coverage of every craftable weapon, new vehicles and infected monstrosity
Updated multiplayer chapter, covering the existing multiplayer and the new hub defence mode
Dead Island: Riptide will be released on April 23rd in the USA and Canada and on April 26th everywhere else for the PS3, Xbox 360 and Windows PC. Check out our co-op impressions of the game.
Don't forget to purchase the official Dead Island: Riptide guide for the recommended retail price of AU$19.25 (US $19.79).