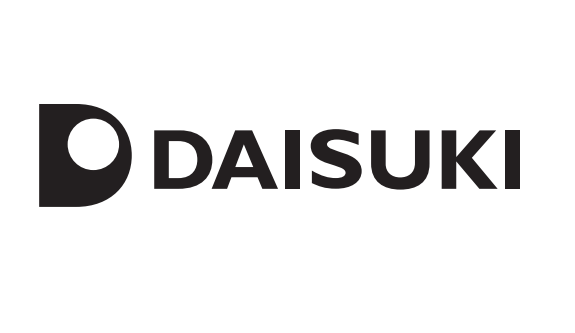 Ahead of the launch of their upcoming anime streaming service with will be starting SPRING 2013, I had the chance to speak with DAISUKI's Eri Maruyama about Japan's first anime streaming service. We discussed the goals of the service, whether it plans to compete with other services, the availability of DAISUKI, what content we can expect to get with DAISUKI and much more. Read on for our exclusive interview.
---
Q. Could you tell us a little about what DAISUKI is and what its goals are?
A. DAISUKI.net is a website that provides anime streaming to anime fans worldwide. The main purpose is to provide legal content to fans.
Q. What do you believe sets DAISUKI apart from other services such as Crunchyroll?
A. DAISUKI.net will not have a paid subscription system. Some premium content may be fee-based but basically you can watch anime for free. Also, DAISUKI.net will offer an online shop with exclusive goods and opportunities for fans to give feedback to Japanese production companies directly. By doing so we want to build up an exchange between overseas fans and creators in Japan.
Q. So DAISUKI will be a completely free streaming service?
A. Basically all content (except for some content) will be free. You can register as a user – the membership is free as well.
Q. Is Daisuki trying to compete with other anime streaming services or work with them?
A. DAISUKI's main purpose is to provide legal content to overseas fans. Our aim is not to earn users exclusively for DAISUKI.net. So as long as they watch Anime on other legal sites we are happy with that. We want to build a good relationship with other legal sites.
Q. Will other services continue streaming titles from companies involved with DAISUKI?
A. Yes, other sites may continue their streaming services. The streaming on DAISUKI.net has not to be exclusively limited to DAISUKI.net.
Q.What anime titles can be expected to be found on DAISUKI?
A: Confirmed titles are Madoka Magica, some sequels from the GUNDAM series, ONE PIECE, Lupin the 3rd and the new TV series of THE PRINCE OF TENNIS. We are planning to add more series: not only new and well-known anime series but also older ones, classic ones, nostalgic ones… by doing so we hope to offer a great variety for introducing all kinds of Japanese anime to all fans over the world.
Q. Will there be content other than anime on DAISUKI such as drama series or will it be anime only?
A. We are also planning to show content related to Games and Anime music. Maybe there is even more to come.
Q. Can you tell us what led to the creation of the DAISUKI service?
A. Anime productions in Japan have of course noticed the popularity of Japanese animation outside Japan in recent years. But, it is also true that there is much piracy. Delivering content is much easier online, while at the same time it gets more difficult for licensors to sell anime content for airing on TV. Also, older fans tend to watch content on their PCs rather than on TV. So Japanese contents holders started to plan how to provide legal content to those fans. We have realized that there is no use in competing against each other between the companies, it is time to work together if we want to deliver good and legal content outside Japan. So the different companies and production studios came together – this is the story of DAISUKI.net.
Q.Why do you feel that anime fans have such a strong desire for online content?
A: Maybe this is not just limited to anime fans but just a usual phenomenon of our modern times. Older fans tend to spend more time with the PC than watching TV. Also, of course the online route is faster, easier and often cheaper (talking about legal service, of course). When it comes to longer series it is easier to have it in your virtual library than to complete the series by buying numerous DVDs with few episodes.
Q. What regions will DAISUKI be available in?
A. The website will be available worldwide. We try to provide our streaming service worldwide but there may be exceptions for some areas. This will depend on the series, for example if a licensee in this region already has "exclusive rights" for a specific title.
Q. Will there be any differences in content for each region?
A. Apart from the availability stated above we are not planning to change any content depending on the region. The subtitles will be the same (in English) for all areas. (We are considering adding more languages though some time in the future, but for now we have to focus on English)
Q. Will the DAISUKI service be available on smartphones or other devices?
A. Yes, in the future we are also planning to offer applications for smartphones, tablets and also game consoles.
Q. Can you explain what the name DAISUKI means and why this particular name was chosen?
A. "Daisuki" is Japanese and means "loveable", "to be fond of" or "like very much". The name was chosen because we hope that many people from all over the world will enjoy our service and will "daisuki" Japanese anime even more through our service/website!
Q. What direction do you believe the anime industry in heading towards in the future?
A. I think that in the future, the producing side/anime industry will become more and more aware of the foreign market and their fans. Also because of the technical possibilities fans can expect worldwide simulcasts in the near future (for example DAISUKI.net is planning this also). So I think overall, it becomes more international. For example, if you think of the Japanese popularity you can estimate how many percent are "anime fans". It may be a limited number. In other countries and regions it's the same (though the number may be less than in Japan), but, you can say for sure that there ARE fans worldwide. It would be great if the anime industry can reach to each of the fans all over the world. And we want to help with that.
Q. Why do you feel that anime fans should use DAISUKI for anime streaming?
A. While DAISUKI.net's service is for free, fans can be sure that all content on the website is legal. Of course all merchandise is authentic, too. A big problem about piracy is that the actual creators do not get any revenue from the selling. So the culture and industry will shrink eventually. This has to be stopped. Fans at DAISUKI.net can be sure that everything is original and directly from the contents holders. Of course to make our service attractive for the fans we are planning special and exclusive content that can be only watched at DAISUKI.net. Please stay tuned!
Q. Do you have anything you would like to say to anime fans around the world reading this?
A. Thank you reading, thank you for your interest in DAISUKI.net and Japanese anime overall! Please enjoy our service.
Q. Thank you for your time.
A. Thank you!
---
You can check out the DAISUKI anime streaming service on the official website DAISUKI.net when it launched SPRING, 2013.