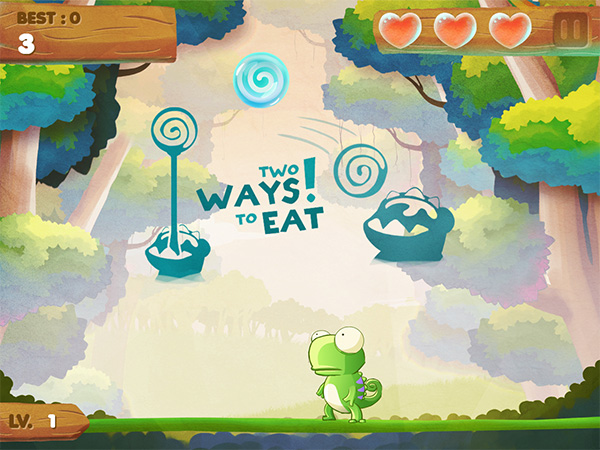 Developer Levelloop and publisher BulkyPix are releasing their new candy-eating chameleon game for iPhones and iPads on May 2 via the App Store. The aim is to catch all of the candies falling from the sky before they hit the ground.
To spice things up the gameplay features a combo and experience system with the player collecting money from the swallowed candy. Not everything is edible however, as falling piranhas, giant spiders and poisonous confectionery pose a danger.
The game has two gameplay modes, upgrades, skills and 9 species of chameleons to unlock. Social integration is playing a central role as well with Facebook support to play with friends and compare scores.
You can follow the publisher on Facebook and Twitter for more info, and be sure to check out the trailer and screenshots below.