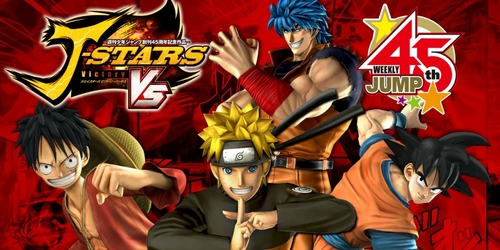 The coming crossover fighting game J-Stars Victory Vs (aka Project Versus J) has finally given us it's first bit of video footage. Up until this point we have  only seen pictures and read little bits about it here and there but saddle up because this thing is only going to get bigger.
Basically, for those who aren't up to date with this, J-Stars Victory Vs is an upcoming game that pits our favorite Shonen Jump stars against each other resulting in what we hope will be some epic action! It is planned for release on the PS3 and PS Vita.
Head to our featured video section below to catch the first J-Stars Victory Vs Promo and don't forget to scroll down just a little more and drop us a line in our comments section.