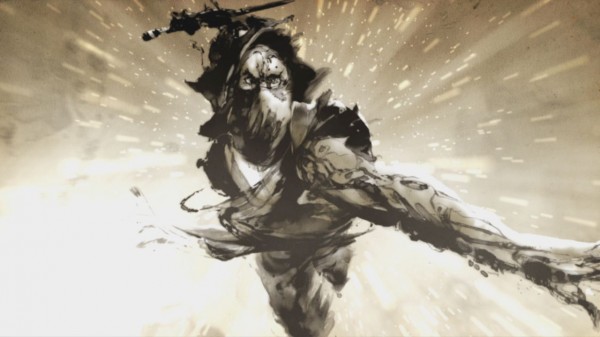 The newest Ninja Gaiden title, Yaiba: Ninja Gaiden Z, was today confirmed to be built using the technology of Unreal Engine 3 which is a first for the series. Studio head of Team Ninja, who are co-developing the game with Spark, Yosuke Hayashi, shared his thoughts on the recent announcement.
"Yaiba: Ninja Gaiden Z is not a sequel. It is a new experience for gamers… As with any new title, there are many new challenges, from the game design to art style and even development team structure. Unreal Engine 3 is a great ally to have when taking on those challenges. Unreal Engine allows us to quickly and efficiently iterate on countless ideas, and 'YAIBA' is now taking on a life of its own. We can't wait until gamers everywhere get their hands on the ultimate ninja zombie experience."
The game has a new lead character named Yaiba, a cyborg ninja who seems fixated on tracking down previous Ninja Gaiden protagonist Ryu Hayabusa. Whilst in battle, Yaiba can utilize the environment to help incapacitate his zombie foes and can rip off their limbs and use them as weapons. The art style has taken a much more unrealistic cel-shaded approach and the game is less technical than previous entries and more straight hack'n'slash. The camera will also swing to a 2D perspective at certain times during a level to create a feel more reminiscent of the series older titles.
This is definitely a strange entry in the Ninja Gaiden franchise but perhaps this is the shake up the series needed after the poorly received Ninja Gaiden 3. How do you feel about the changes being implemented into Ninja Gaiden Z? Check out the new screenshots and let us know what you think in the comments.